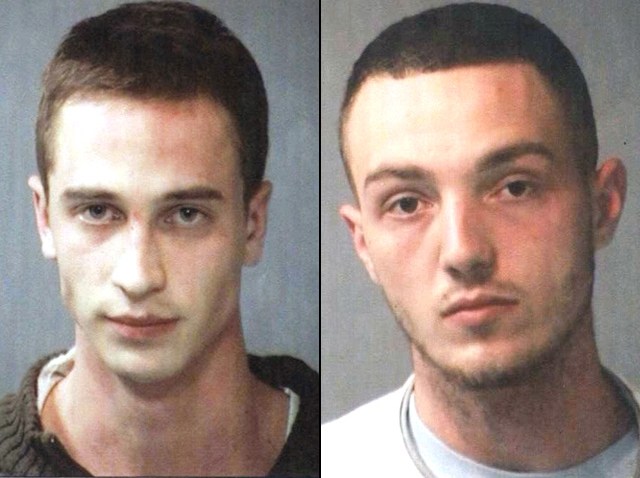 If you have a case of road rage, all taking it out on a cop will get you is arrested.
Two officers were driving an unmarked police vehicle at Green and Olive just before 11 p.m. on Monday when two Branford men in a pickup started yelling at them, passed the car and threatened to shoot the officers, police said.
The cops followed the car, driven by Brandon Dipollina, 23, and Brandon Greenspun, 22, got out and pointed a shotgun at the officers, police said.
Greenspun jumped back in the truck and officers in marked cruisers chased the men but lost them, police said.
As another officer was heading home, he saw the truck Police found a Remington Home Defense Shotgun in the car.
Greenspun was charged with carrying a weapon in a motor vehicle, carrying a dangerous weapon, reckless endangerment and threatening.
Brandon Dipollina was charged with reckless operation, weapon in a motor vehicle, conspiracy to commit threatening and reckless endangerment.
Follow us on Twitter @NBCConnecticut, on Facebook, and sign up for breaking news SMS alerts on your phone by texting "CTBREAKING" to 622669.