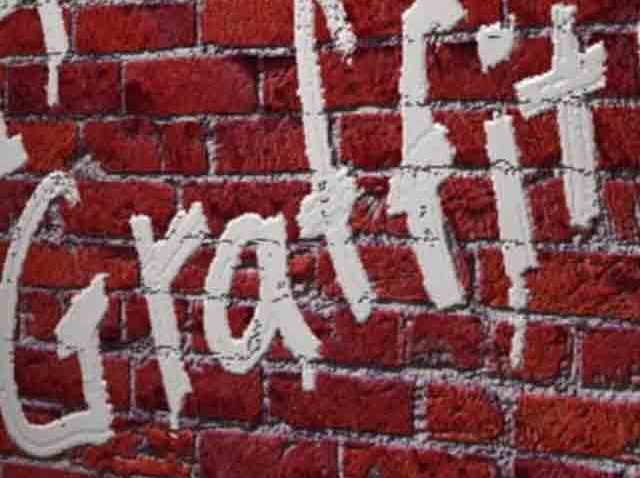 After hearing complaints about graffiti underneath the Wilbur Cross Parkway overpass, Hamden Mayor Scott Jackson decided to fight the problem with paint and a roller.
Mayor Jackson bought some "Manhattan Mist" paint and rollers, with his own money, and spent his lunch hour on Monday covering the mess on the Wintergreen Avenue-Carbonella Drive side of the bridge that sits on the New Haven-Hamden line, reports the New Haven Register.
"We will do whatever it takes to make this town functional," he said. "If that means (we have to) get our hands dirty, we'll get our hands dirty."
Jackson told the newspaper that he did not think the bridge was town property, but that it had become a town issue, brought up by residents.
"I have 675 unread e-mails," he told the newspaper. "It'll be nice to have one I can check off and say, 'It's done.'"
Public works and parks employees are responsible for cleaning graffiti at town fields, the mayor said, but they are busy and, unfortunately, graffiti removal isn't their top priority.
The mayor's two top aides, Curt Leng and Julie Smith, took on their own project on James Street and painted over graffiti on the outside of a few dugouts at Legion Field.
But the clean-up effort has raised a potential union issue.
A town employee, who told the Register he did not want his name published, said he was "devastated to hear that officials were painting over graffiti because it's against the union contract."
He plans to file a grievance and unfair labor charge.
You can watch the video on the New Haven Register's Web site.