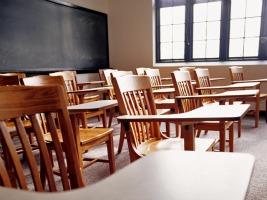 A special meeting to vote on the superintendent of schools in Hartford on Tuesday did not happen after Mayor Pedro Segarra criticized the process.
The Hartford Board of Education released an agenda on Tuesday afternoon announcing a special meeting to vote on appointing assistant superintendent Christina Kishimoto as the next superintendent, but the Web site later said the meeting was canceled.
Mayor Segarra held a news conference hours before that meeting was scheduled to begin and said the search was too narrow and there should be a national search.
Board of Education Chairman David MacDonald said he was surprised to by the mayor's announcement.
"I do think the mayor's actions were very disrespectful to the process. I mean, he was concerned about the process, but he had ample opportunity to weigh in on this earlier instead of waiting until the last minute," MacDonald said.
MacDonald said, out of respect for the mayor though, he decided to cancel the meeting to consider the Segarra's request.
Kishimoto said she was stunned to learn of the mayor's announcement.
"I was completely blindsided. I didn't even know about the press conference until it was over," Kishimoto said. "I don't know how you can wait until the day the board is going to vote to wake up and decide we need to do a national search."
A search committee has been looking for a replacement for Steven Adamowski, who plans to retire in July, when his contract ends.
There were two candidates for the job -- both current Hartford Public Schools employees.
Segarra, who said Kishimoto is "very qualified", doesn't have the authority to order the board to hold a national search, but some board members are onboard.
"I wish we had done it sooner. That was my position way back in April, but better late than never," board member Brad Noel said.
Kishimoto said she would have to carefully consider what she will do if asked to take part in a national search.
"I don't know how you can publicly backslap what was supposed to be the top candidate and ask them to be part of a national search," she said.
Board Chairman David MacDonald said the board will make a decision about whether to pursue a national superintendent search in the coming days.