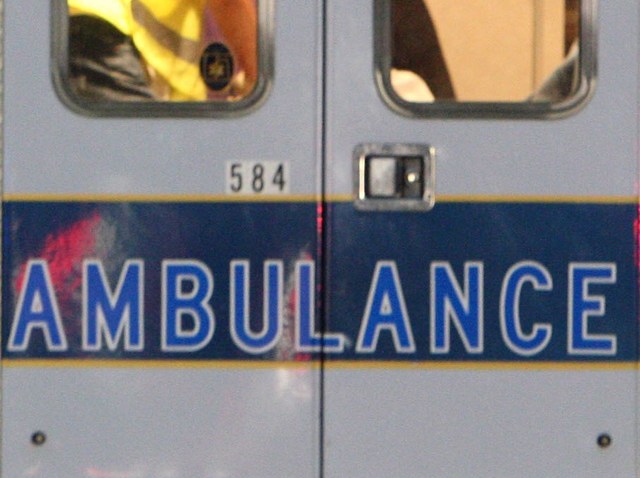 Anthony Morales, 16, was walking with another teenager on Elliott Street in Hartford Sunday night when they were both hit by an out-of-control, unlicensed driver, according to police. The two had just left a basketball tournament at Bulkeley High School, according to family members. Morales died from his injuries.

The 17-year-old driver who hit them was one of two people in an unregistered black Toyota, according to police. They say he passed an officer on East Elliott Street without his headlights on. He then ran a red light at Wethersfield Avenue, crashed into a Chevy SUV in the intersection, hit a parked car, and then the two pedestrians. Then, instead of helping the victims, the two in the Toyota ran off, said police.

"Good kid. Never got in trouble. For these kids just to do this, run over somebody and leave them? Leave the for dead?" said James Williams, the victim's stepfather.

"For no reason they killed my nephew and it can't stay like this. This is not gonna stay like this," said Tamika Vega, the victim's aunt.

On Monday afternoon, family members gathered where the teens were hit, placing candles and balloons in Morales' honor.

"A cop called me and told me to go to Hartford Hospital. They were going to take my son and when I went to see him he was already gone. He was already dead," said Elizabeth Morales, the victim's mother.

Family members are hoping to learn more about what happened. They say witnesses told them the officer was chasing the Toyota before the crash. Police say that's contrary to what witnesses told them.

Police have not released the name of the teenager arrested for the crash. He faces second degree manslaughter and other charges. Police caught him at Hartford Hospital, where he sought treatment for non-life threatening injuries.

"He was a good boy. He don't use drugs. School. Basketball. And they have to kill him and leave him for dead? No. They need to pay for this," said Vega.

Morales was a tenth grader at Bloomfield High School, according to family members.