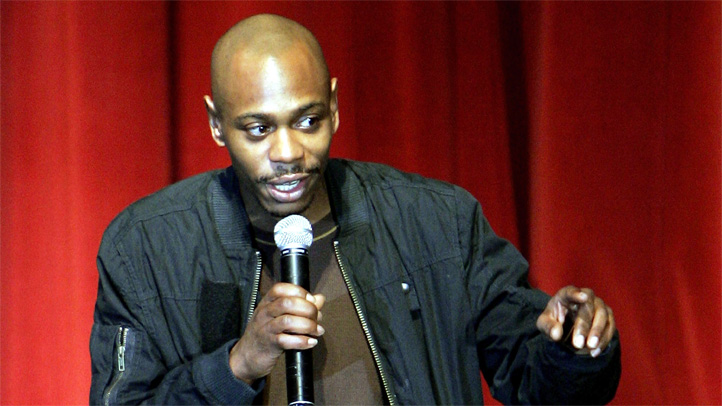 Fewer people have more pride in Hartford than the mayor and he is calling upon comedian Dave Chappelle to stop whining about the city and just do the job he is paid to do.
Chappelle made national news last week when he refused to perform in Hartford and walked off the stage less than 30 minutes into his Funny or Die Oddball Comedy & Curiosity Festival set.
During the show, he said he was "smoking a bad attitude" because of heckling from the crowd.
Still harboring hard feelings, Chappelle told the crowd at his show in Chicago on Tuesday that he'll never come back to Hartford and then made some fierce remarks about the city.
"I don't want anything bad to happen to the United States, but if North Korea ever drops a nuclear bomb on this country, I swear to God, I hope it lands in Hartford, Connecticut," he said.
Today, Segarra responded.
Dave Chappelle should quit whining, do his job and try some yoga. #HartfordHasIt P.E.S. — Mayor Pedro Segarra (@HartfordMayor) September 5, 2013

("Hartford has it" is the city's slogan.)
During the Hartford show, Chappelle was on stage at the Comcast Theatre in Hartford for just a few minutes when he suddenly stopped his routine and said the audience was making too much noise, one witness said. For the next 25 minutes, he sat on a stool, read from a book, told the crowd he was still getting paid and then eventually walked off the stage, a witness said.
The crowd, which laughed at first, started booing and shouting.
"Man, this crowd sucks," Chappelle said. "Security's having a conference about how to get me out of here."
Over the next day, the story was buzzing on Twitter as several fans who were at the show complained and others defended the comedian.
"I wasn't at the show, so I can't comment on it specifically. But his recent remarks were immature and inappropriate. Dave Chappelle should stick to his job, give the fans what they paid for and not disparage the good people of Hartford," Segarra said in a statement.
There have been several articles and posts in the days since the show and an article in Ebony Magazine, "Chappelle Incident Shatters Silence on Connecticut Racism," says Chappelle felt might have felt he was playing the part of the black entertainer charged with catering to a "White, drunkards."
(Explicit Language Warning: Watch the YouTube video of Chappelle's performance in Hartford. You can also hear an excerpt from his Chicago show, but be aware that both videos contain explicit language.)