An occupied police car was hit and an officer was taken to the hospital after a motor vehicle stop in Hartford Friday night.
Officials said they were conducting a motor vehicle stop on Franklin Avenue late Friday evening.
One of the individuals who was pulled over got back into the car during the traffic stop and drove away, hitting a stopped police car with officers inside, according to officials.
The person then took off on foot and police took him into custody after a brief foot pursuit, police said.
Police were investigating in the area of Maple Avenue, Retreat Avenue, and Franklin Drive late Friday night into Saturday morning.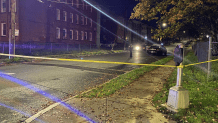 A female police officer was found on the ground by other officers at the scene. She was next to the car that was hit and was transported to the hospital where she remains alert and in stable condition, officials said.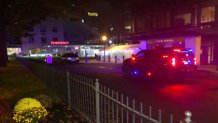 The investigation is still active and ongoing.