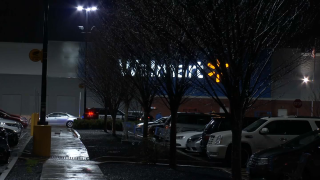 Police have arrested a man who is accused of stabbing a Walmart employee in Hartford on Saturday night.
Officers were called to the Walmart on Flatbush Avenue around 9:20 p.m. after getting a report of an active stabbing.
While police were responding, dispatchers said they learned that one person was stabbed in the stomach and employees were holding the suspect on the ground. The suspect was still in possession of the knife, they added.
Once police were at the scene, they said they removed the knife from the suspect, later identified as 31-year-old Ruben Soto, of Hartford, and took him into custody without further incident. He was taken to the hospital to be treated.
Soto is facing charges including assault, threatening, carrying a dangerous weapon, reckless endangerment and breach of peace.
One employee of Walmart was stabbed in the abdomen during the incident, according to police. She was transported to St. Francis Hospital where she is listed in stable condition.
A second employee suffered a cut to his wrist, police said. He was treated on scene and will seek further medical attention at a later date.
The incident remains under investigation.