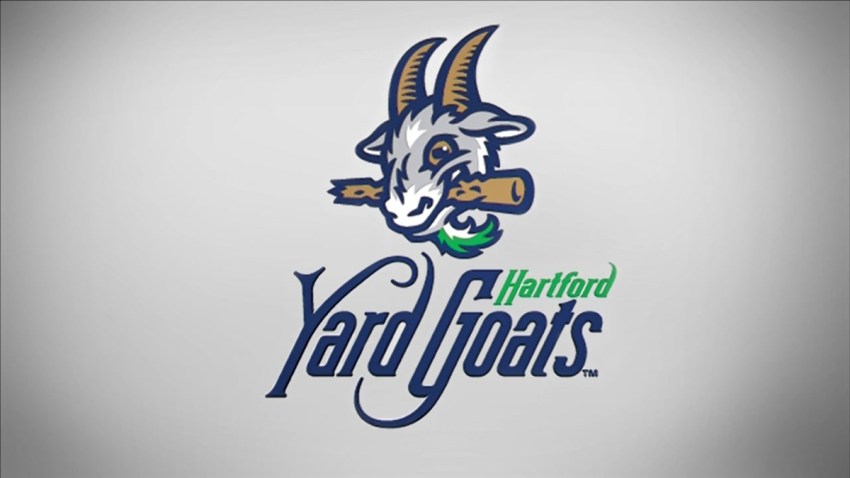 The Hartford Yard Goats will play their first home game on April 13, according to a release from the team.
The inaugural game at Dunkin' Donuts Park is scheduled for Thursday, April 13 against the New Hampshire Fisher Cats.
The team spent their entire first year on the road due to issues with the construction of the stadium, which was originally supposed to be completed for the 2016 season. Construction came to a complete halt in June when Hartford ended its contract with ballpark developer Centerplan.
Centerplan then sued the city. A hearing in that lawsuit challenging their termination is scheduled for Thursday.
The Yard Goats owner, Josh Solomon, extended an offer to the city he hopes will keep things moving - a loan for the cash needed to finish the stadium. That figure is expected to be in the millions.
"I know that he's getting pressure from Minor League Baseball and Major League Baseball that we have to have a home in 2017. Putting the team on the road is unprecedented and especially not having a home field so we're getting a lot of pressure for someplace to play and we want it to be right here in Hartford," said Yard Goats General Manager Tim Restall.
The park still needs a lot of work in the coming months. A recent report detailed a serioues of construction, engineering, and code issues that still need to be resolved.
Hartford Mayor Luke Bronin said he wants to get the stadium done without a new deal.
"We share Josh's sense of urgency," he said. "I appreciate the offer that he made. Rather than taking a loan to finish the stadium which the stadium has done a lot of, I would rather have the insurance company take responsibility, fulfill their obligations and protect the taxpayers of Hartford."
If all goes as planned, the team said their season will kick off in Richmond, Virginia on April 6 and they will play the first seven games on the road before the home opener.
Most weekday home games will begin at 7:05 p.m., the team said. Saturday home games will start at 6:05 p.m. in April and 6:35 p.m. June through August. The team anticipates most Sunday home games will start at 1:35 p.m., but there may be exceptions.
The Yard Goats will host the Portland Sea Dogs 11 times with visits in May, June, July and August. The Yard Goats will also have the Trenton Thunder for 10 games in June, July and August, and they will host a four game series against the Binghamton Mets in June.
For more information visit their website.