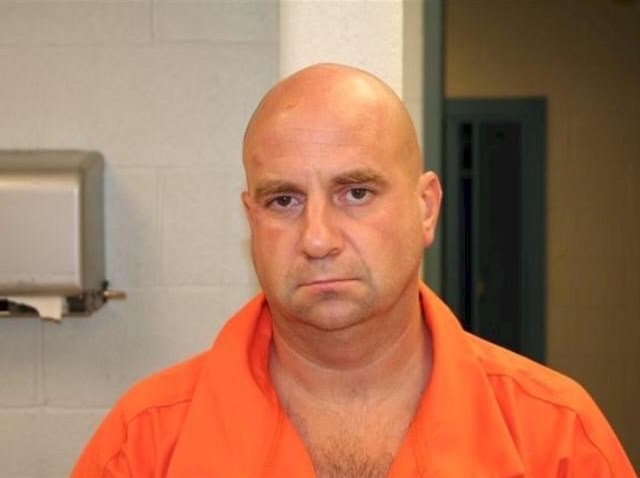 Just minutes after Steven Hayes was found competent to stand trial for the fatal home invasion in Cheshire, he made the surprising announcement that he wanted to change his plea to guilty. It's a plea that his own lawyers said should not be accepted.
The lone survivor of the attack, Dr. William A. Petit, Jr. released this statement, "The past 32 months have been a torturous legal journey since Jennifer, Hayley, and Michaela were murdered, and I was badly beaten, by two violent intruders. Today, finally, there was a moment of honesty. But it is merely another turn in the road. If today's events speed up the process of justice for my family who were tortured and murdered, I would feel some sense of relief. And hopefully, both the Petit and Hawke families just might regain some trust and confidence in our legal system," said Dr. Petit.

The competency hearing was the only reason Hayes was in court. Soon after Judge Jon Blue revealed that the people who conducted Hayes' competency exam determined that he was indeed competent, a recess was held.
When court resumed, Blue asked Hayes if he wanted to plead not guilty or change the plea he previously entered. That's when Hayes made the surprising statement that he wanted to change it.
Hayes was accused in the deaths of Jennifer Hawke Petit and her two daughters, Hayley and Micheala, in 2007 and was charged with murder, kidnapping, arson, sexual assault, risk of injury to a child, burglary, robbery and larceny. It is unclear if it applies to all charges.
The judge ordered a second recess to determine how to proceed to the shocking change in plea and met with the attorney and prosecutors.
Hayes could be executed if he's now allowed to change his plea to guilty, according to the Associated Press. Now Hayes' public defender said he plans to file a motion to disallow the guilty plea.
The judge told him either a jury or a three-judge court would determine his sentence because he is not allowed to plead guilty to a death sentence.
"This is potentially a momentous development in the case, " Blue said, adding that all sides need some time to consider how to proceed.
Dr. William Petit, the only survivor of the home invasion, was not in court when either decision was announced. He was preparing to go to court for the competency hearing when he got the news that Hayes had changed his plea to guilty, according to a spokesperson for Petit.
Jury selection had been on hold and the question about Hayes' fitness for trial came more than a month and a half after he tried to commit suicide in his cell.
Diane Polan, a criminal defense attorney who is not involved in the case but is familiar with its players, said Hayes' declaration does not mean he will automatically be found guilty.
And, even though Hayes was found competent to stand trial, his attorneys are still worried about his state of mind.
"As the state's psychiatrist testified last month, he's chemically depressed … he's actively suicidal, … and he's being held in what can only be described as inhumane environment," she said.
A change of plea would have to be accepted at a formal hearing. Hayes attorneys are expected to outline their arguments in court papers by Monday, in time for a hearing on Tuesday. Hayes' plea change was not part of a plea deal with prosecutors, his attorneys told the Associated Press.
Copyright AP - Associated Press