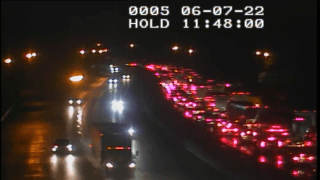 A hazmat situation stemming from a car crash on Interstate 95 in Greenwich caused heavy delays Tuesday night, officials said.
The state Department of Transportation said the crash happened on I-95 North and there's congestion between exits 2 and 5.
The crash happened between exits 4 and 5, according to DOT officials. There were still traffic delays as of late Tuesday night.
The left and center lanes of traffic are closed. The crash was reported at 9:22 p.m.
It's unknown if there are any injuries. No additional information was immediately available.