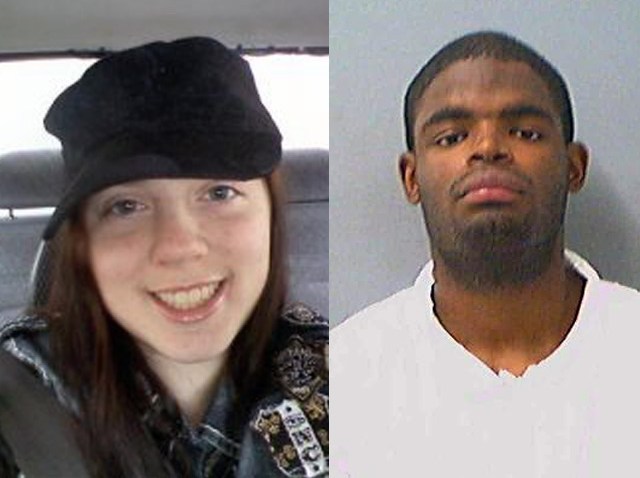 Before meeting Allison Owen in the parking lot of a Windsor bank on Thursday afternoon, Marqz Robotham had decided he was going to kill his ex-girlfriend, according to the police report.
Owen and Robotham were sweethearts at Windsor High School. Robotham's mother had taken Owen into custody and they all lived together in Hartford, Owen's friend told police.
The couple had broken up the day before. The friend who drove Owen there told police the trip to the bank was for the two to say their last goodbyes.
For hours, they talked.
Then, according to witness reports, Robotham pulled out a small folding knife and stabbed his ex-girlfriend, over and over again.
At first, bank customers thought he was punching her. Then, Owen fell to the ground. As she was on the ground, he continued to stab her, a witness told police. At some point, he knelt down and said "I'm sorry. I'm sorry," according to the police report.
Another witnesses reported that Robotham looked like he was crying.

Robotham ran, according to the police report, and was taken into custody at his family home. He had blood on his hand and jeans and two puncture wounds on his right hand, according to the police report.
As police interviewed Robotham, he admitted to stabbing Owen and said he had made the decision before going to the bank that he was going to kill her, according to the police report.
Robotham is being held in lieu of $1 million bond and was arraigned on Friday. He has been charged with murder.