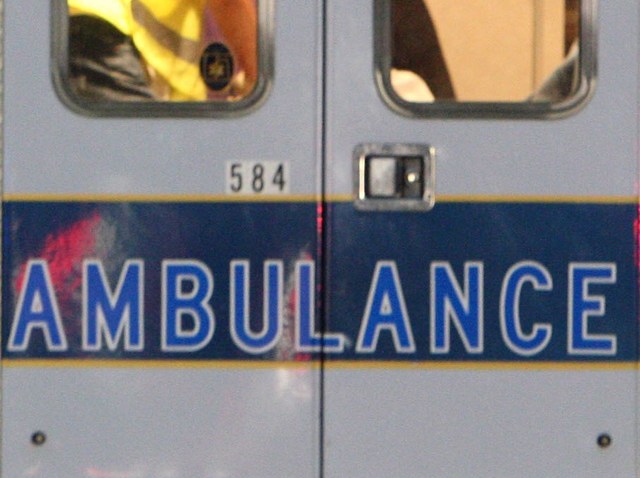 The 4-year-old little boy had just bought treats from the ice cream truck when he darted off into the street and a fun family trip turned into tragedy last week.
Eric Zhunio was struck by a fast-moving pickup truck in Danbury on Thursday night and died at Westchester Medical Center in Valhalla, N.Y. on Friday morning.
Later Friday, police charged a 44-year-old Danbury man in connection with the crash.
Witnesses said Eric and his family bought sweets from an ice cream truck in front of their home on Stevens Street on Thursday evening just before the devastating crash.
Walter Oliva, 44, who also lives on Stevens Street, was arrested at his residence and charged with reckless driving, misconduct with a motor vehicle and evading responsibility, the Hartford Courant reports.
"He stopped for like one minute, so I think he was going to come back and see what happened," the victim's father, Carlos Zhunio, told the newspaper. "No, he didn't do that. He [left]."
Ice cream truck driver Joe Esposito told the Danbury News-Times that the pickup never stopped or slowed down.
"I was in panic mode," Esposito told the newspaper. "I screamed and his father screamed, but what could I do? I couldn't stop the kid and I couldn't stop the other truck."
Eric eluded his father's frantic grasp, Esposito said.
Eric was taken to Danbury Hospital late Thursday and brought to Westchester Medical Center because of his injuries..
Oliva was being held on $300,000 bond.
Copyright AP - Associated Press