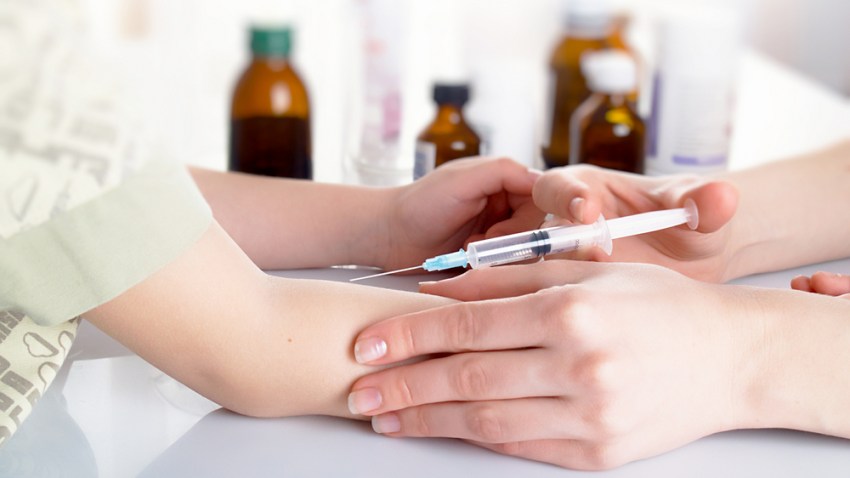 An infant infected with measles traveled on the Cross Sound Ferry from New London to Orient Point on July 7 and back again on July 9 and health departments are alerting people who might have been exposed.
The child was on the 1 p.m. ferry on July 7 and the 3 p.m. ferry on July 9, according to the Nassau County Medical Society. People on those ferries might have been exposed, according to the medical society.

The child lives in Massachusetts, where the measles case was confirmed.
"It concerns me that somebody may have known about it, like the parent or guardian of the child, and not quarantined the child and exposed everybody. That's a concern," said John Cassillo, a passenger on the ferry.
Another passenger, Jim Kiley, said his pastor called him to tell him about the health threat. The pastor was on the boat when the baby was on board and is feeling sick.
"He has some spots breaking out; he was going to see his doctor," said Kiley.
New York health officials are also warning people who stayed at the Hilton Garden Inn, 2038 Old Country Road, Riverhead, from 3:45 p.m. Wednesday, July 7 through 2 p.m. Friday, July 9, 2010, may have been exposed, as well.
People are considered immune to the measles if they have documentation of two doses of the measles-mumps-rubella vaccine, a blood test that indicates immunity to measles or written documentation of measles disease diagnosed by a doctor, according to the Connecticut Department of Health. People born before 1957 are also considered to be immune to measles.
"It's really strange how the baby was exposed to the measles virus. I assume that the baby was exposed to someone outside the United States, or someone who never had the vaccine before. But people shouldn't be concerned about it, unless you have a pregnant woman or someone who is immune-suppressed," said Dr. Rolf Knoll, Chief Medical Officer at St. Francis Hospital in Hartford.
For symptoms, the see state Department of Health Web site.
Measles is spread by direct contact with nasal or throat secretions of infected people, or, less frequently, by airborne transmission.