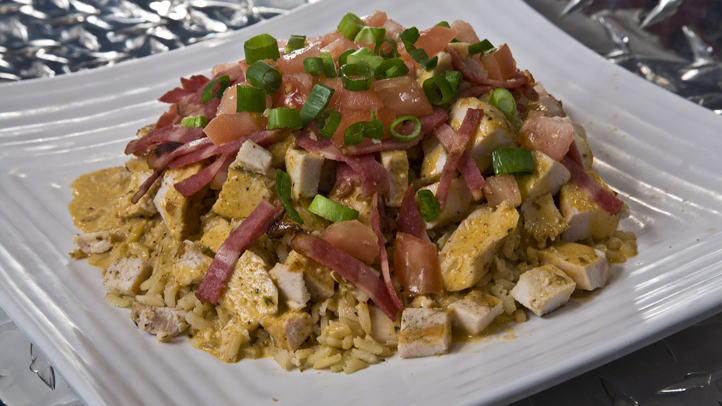 A restaurant chain is coming to Connecticut to dish up healthy, high-protein food options.

The first of 15 Muscle Maker Grill locations is expected to open the week of July 22 at 2075 Black Rock Turnpike in Fairfield.

Other locations are still being selected among the New Haven County, Fairfield County, and Hartford County areas.

"Muscle Maker Grill's mission is to offer healthier versions of mainstream favorite dishes that taste great. Many people have the preconceived notion that eating healthy is bland and expensive, but we are dedicated to providing flavorful, affordable options," Megan Redzia, public relations supervisor for Muscle Maker Grill, said.

The restaurant is offering a five new menu additions, all under 400 calories and for $5.99. The menu also caters to special diets for those who choose to eat gluten-free, vegetarian and carb-free. Customers have access to nutritional information at all locations.

New York City firefighter and Connecticut-native, Robert Painter, is a co-owner of the franchise. He decided to get involved with Muscle Maker Grill after dining there himself. Painter grew up in Monroe and said that he is pleased to bring the business back home.

"We're excited to actually be able to provide a healthy option to the people of Connecticut," he said. "We are estimating to bring between 200 and 250 jobs."

Painter said that the restaurant's "sit-down, relaxed atmosphere" is a good alternative to fast food joints for families.

"After people start to learn of it, they will realize that most of the people that come in are families. If you think of the name, you are going to think of body-builders, but we more so get parents and kids," he said.

Muscle Maker Grill is currently scouting locations in several Connecticut towns including West Hartford, Newtown, Danbury, Greenwich, New Haven, Branford and Meriden. So far, Fairfield and Norwalk are definite.

The new additions are part of a plan to have 100 Muscle Maker grill locations nationwide in 2013.