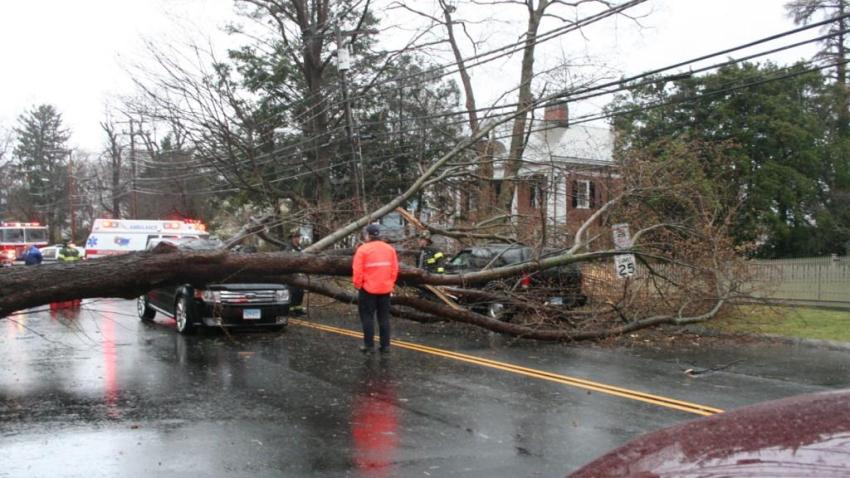 When devastating storms struck Fairfield Country earlier in March, power went out for almost 100,000 homes. For some, power was not restored for six days.
As towns remained in the dark, municipal and emergency officials complained they could not reach Connecticut Light & Power or United Illuminating and that initial response to the widespread power outages was slow.
Gov. M. Jodi Rell responded to the complaints by ordering the Department of Public Utility Control and the Department of Emergency Management and Homeland Security to conduct a joint investigation into complaints about the actions of Connecticut Light & Power Co. and United Illuminating Co.
"The first phase of this investigation – numerous questions and requests for detailed information from the utilities – is already underway, but I want the concerns and experiences of ratepayers to be a major factor in this review as well," Rell said.
Four public hearings will be held. The first will take place on April 7 at the New Canaan Town Hall, 77 Main Street. It will begin at 6:30 p.m.

The second hearing will be held on April 12, at Westport Town Hall, 110 Myrtle Avenue.
The third will take place on April 14, at Fairfield Town Hall, 725 Old Post Road.
The fourth will take place on April 15, Greenwich Town Hall, 101 Field Point Road. All hearings will begin at 6:30 p.m.

If you cannot make a public meeting, you can offer comments by calling the agency's Consumer Representative hot line at (800) 382-4586 or by filling out a comment form on the DPUC's Web site. All of the public comments will become a part of the formal record for this case.