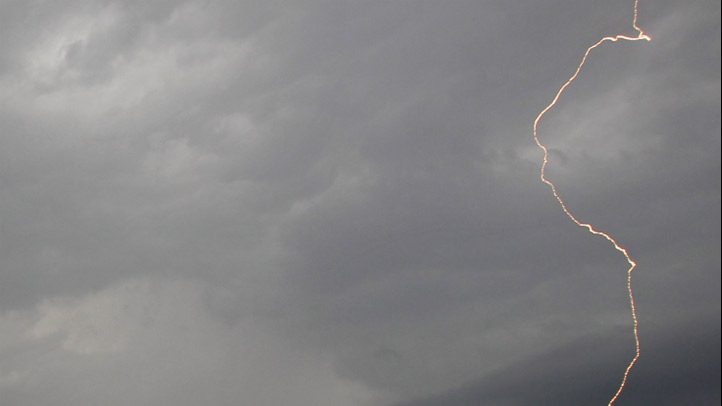 Many factors are coming together this week that are bringing storms our way on Monday.
Strong to severe thunderstorms are moving through the Great Lakes early this morning and they're heading right for Connecticut.
Thunderstorms will start showing up as soon as midday with vivid lightning, damaging winds, torrential rain and hail possible.
The nasty storms are coming as summer vacation activities peak and thousands of people will be outside today.
Thanks to a change in our jet stream setup, we expect warm to downright hot temperatures all week long and into the upcoming weekend.
It looks like the heat will peak on Thursday and Friday, with high temperatures near 95 with plenty of humidity.
Another batch of thunderstorms on Friday will bring drier air, but not cooler, for the upcoming weekend.