NBC Connecticut Meteorologists are forecasting a heat wave to begin on Wednesday and continue through Friday.
High temperatures for inland Connecticut are expected to reach the low 90s.
A heat wave is declared when there a three consectuive days with temperatures at or above 90 degrees.
High temperatures tomorrow are forecasted to reach 93 degrees in the Hartford area with temperatures a bit cooler along the shoreline.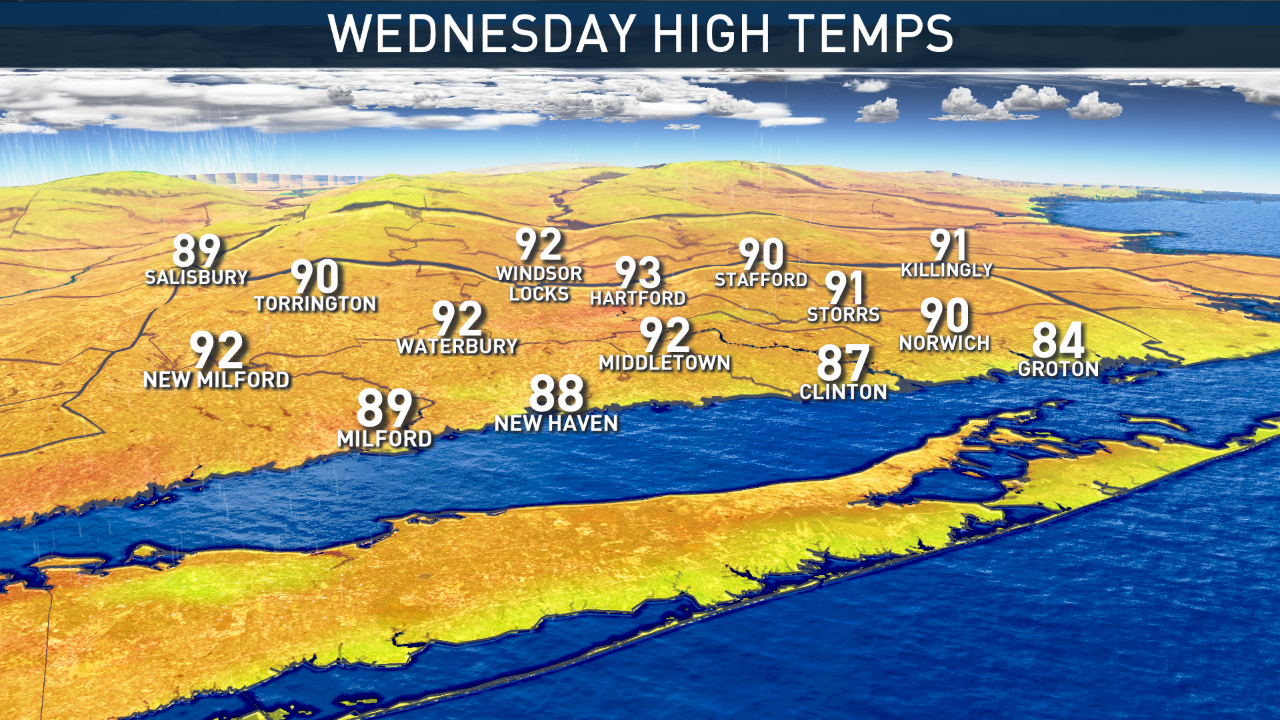 Take a look at the temperature trend over the next seven days. Relief arrives by Saturday with high temperatures in the low to middle 80s.
INLAND: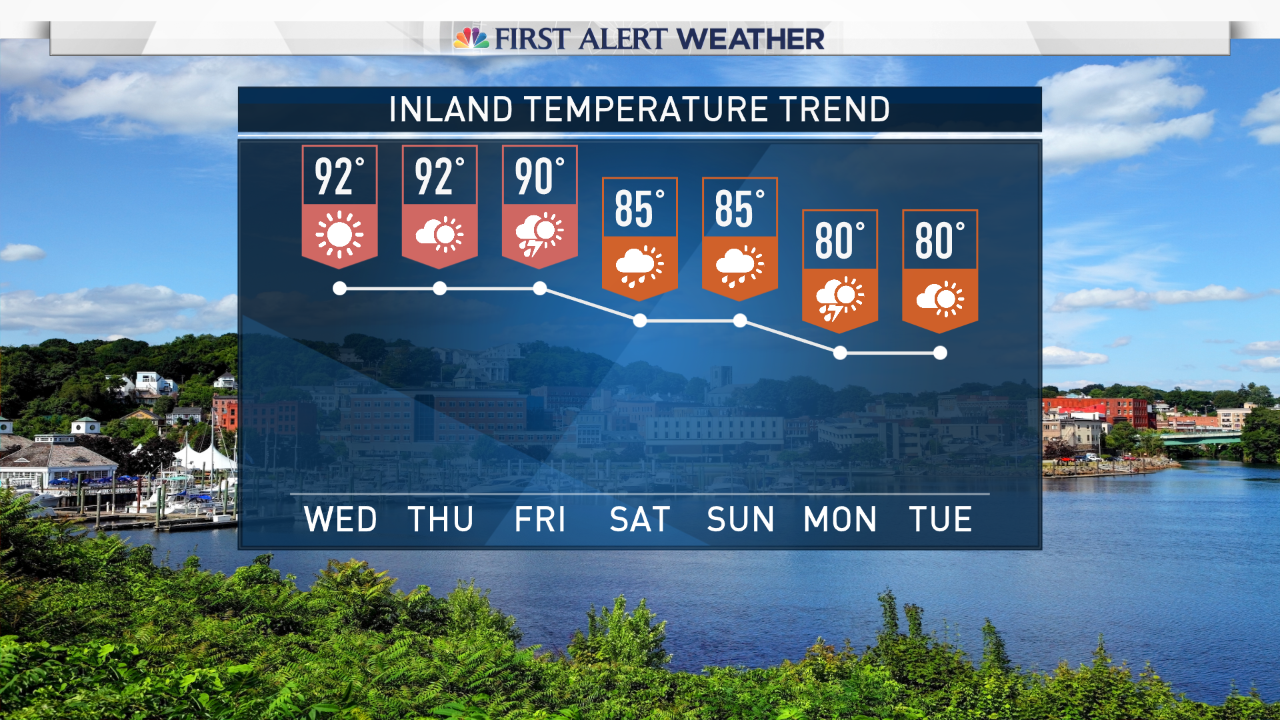 SHORELINE: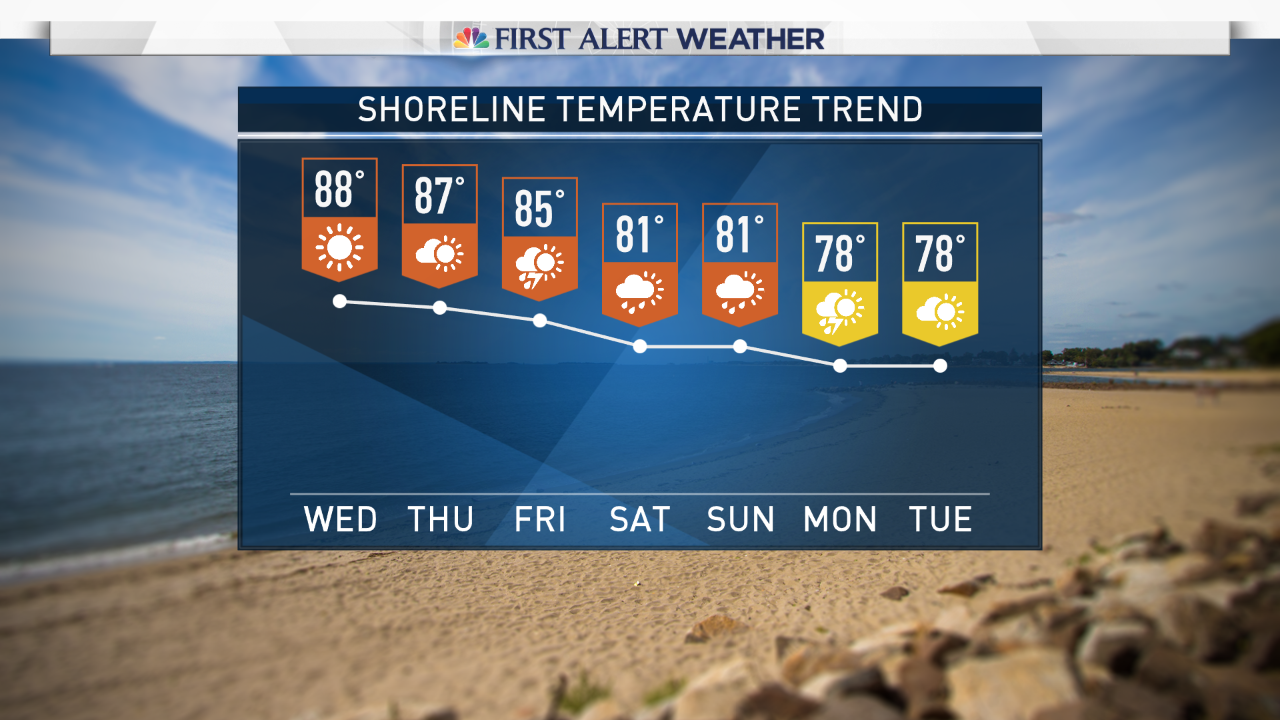 In addition to the high temperatures the humidity will also be quite high. Very humid to oppressively humid conditions are expected over the next several days.