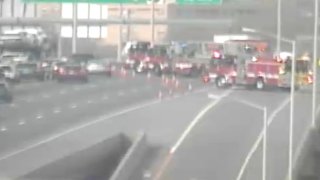 There were heavy delays for miles on Interstate 95 South in Bridgeport Wednesday morning, but traffic is moving again.
CT Travel Smart reported that a tractor-trailer was broken down between exits 27A and 26 and the three right lanes were closed.
The highway was congested between exits 34 and 26, which was almost six miles, and there were delays for more than an hour and a half.