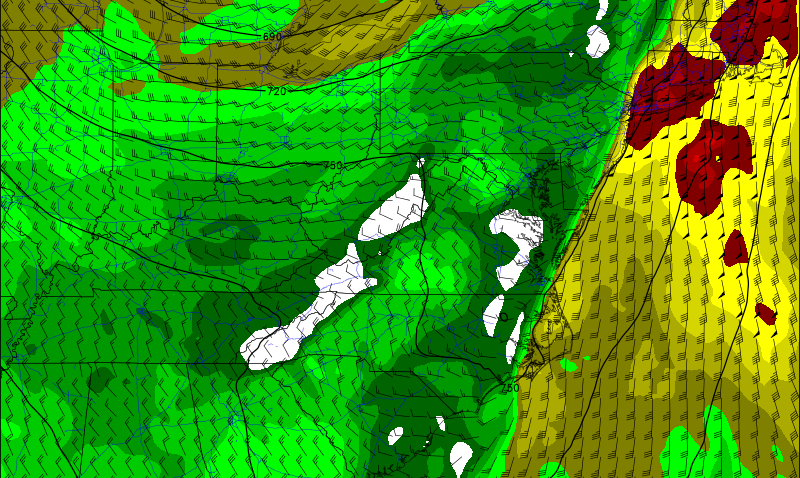 Quite an autumn storm is moving toward Connecticut and we're becoming more confident in a period of strong, damaging winds along with heavy rain. The worst of the storm will be Tuesday evening through Wednesday morning. Possible impacts from the storm include:
Strong, damaging winds of 50-60 mph in some towns.
Scattered power outages and downed trees.
Heavy rain and localized urban flooding.
The wind will begin to pick up Tuesday morning across Connecticut with a stead increase through the day and into the evening. The reason for the wind will be a strong pressure gradient between an area of high pressure over the Atlantic Ocean and an area of low pressure over the Great Lakes.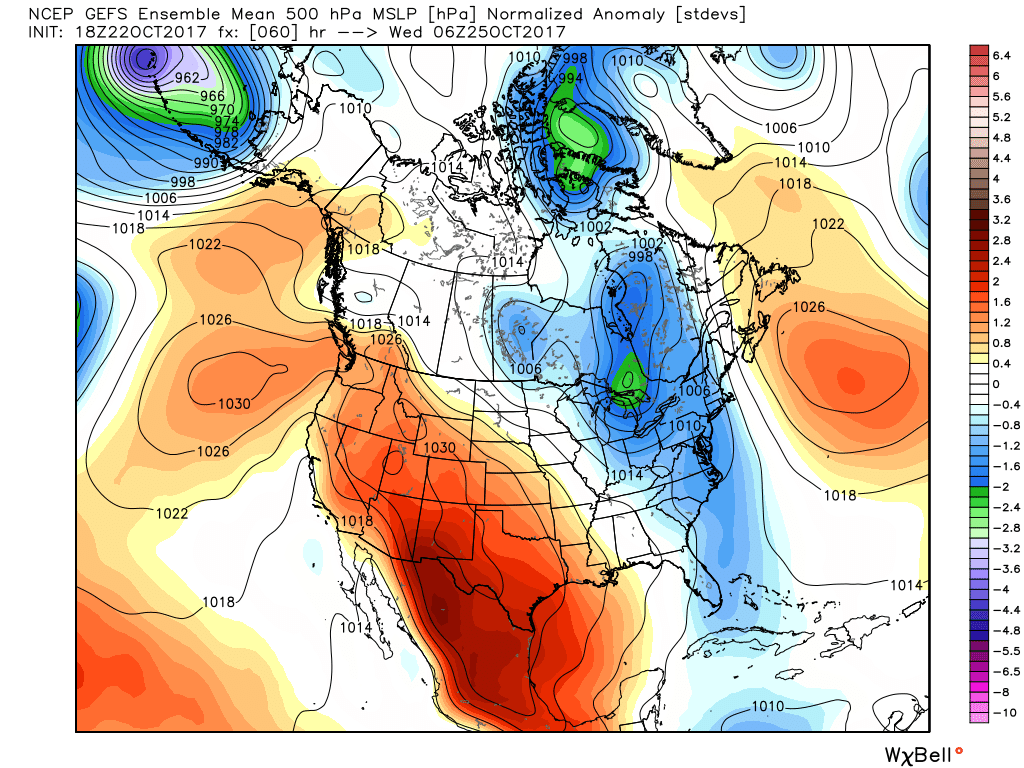 With that pressure difference the winds will really roar above our heads Tuesday evening and Tuesday night. Winds will reach well over 60 mph about 2,000 feet above the ground out of the south.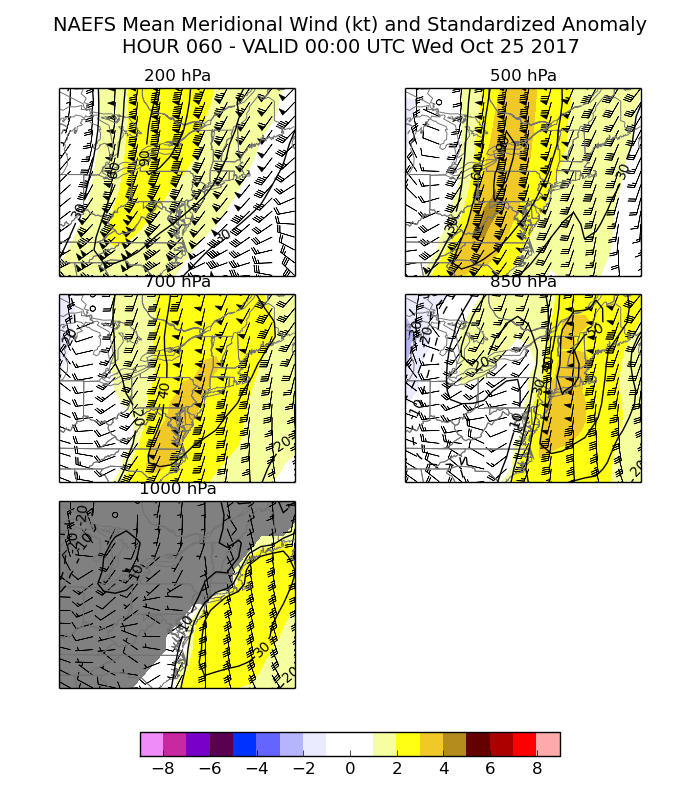 The question is how much of that wind will mix down to the ground and how much will remain bottled up just above our heads. It all comes down to how stable (or unstable) the atmosphere is. Typically, a shallow layer of stable air near the ground protects us from the powerful winds above our heads. Another factor can be whether or not thunderstorms can create vertical circulations (updrafts & downdrafts) that are able to transport stronger winds from aloft to the ground. What is somewhat unique Tuesday PM/Wednesday AM is that there is not much stability near the ground AND there's a bit of instability aloft which may promote thunderstorm development. Both of those factors make us concerned about damaging winds.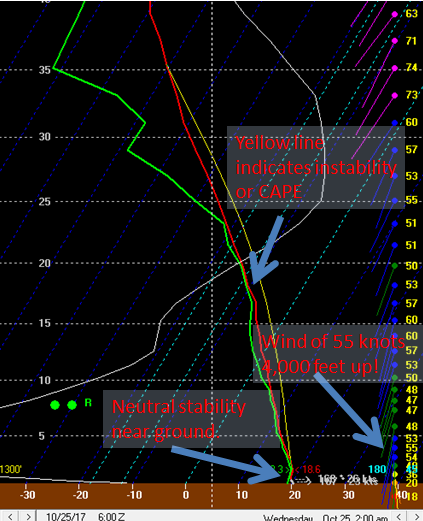 Besides strong gusty winds from Tuesday evening through Wednesday morning there may be enough instability to trigger a severe thunderstorm or two. We will have to watch the radar very closely. While not likely there will be sufficient wind shear for tornadoes to develop. With most trees still covered in leaves the threat for tree damage is a bit higher than it would typically be this time of year.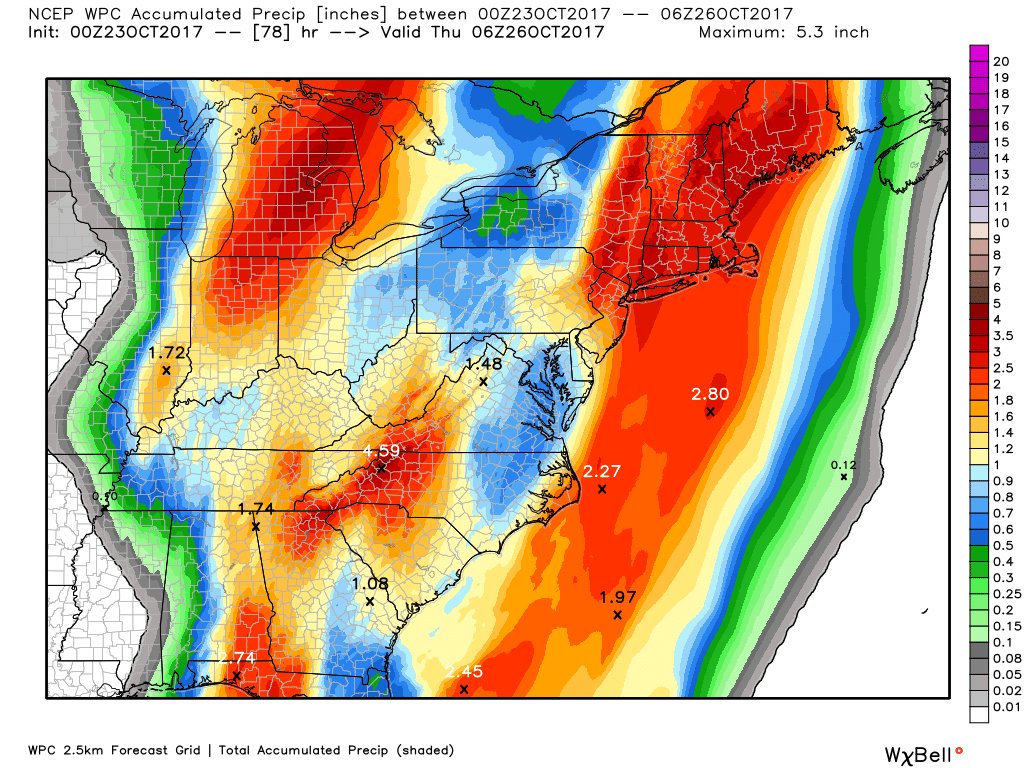 The other issue with this storm will be heavy rain. Plenty of moisture and a slow moving cold front will result in several periods of torrential downpours. Flood issues should remain relatively minor given our recent spell of dry weather, however a few pockets of urban street flooding are certainly possible.
We'll keep you posted on the storm as it draws closer!