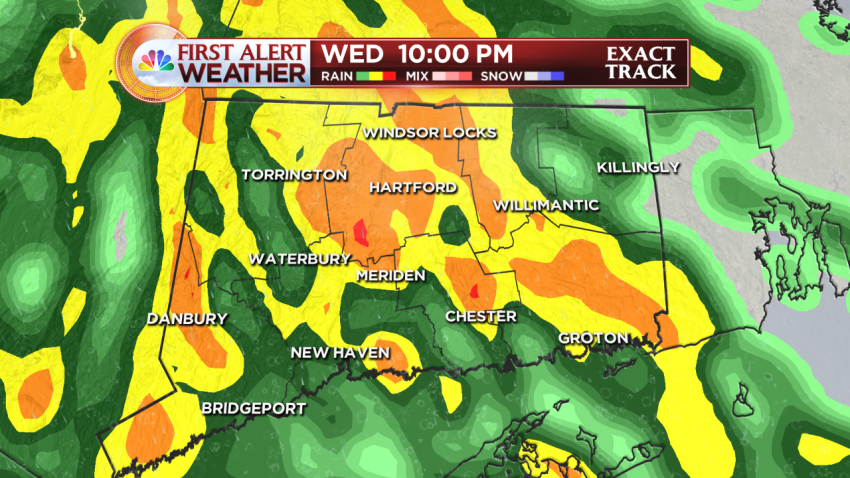 Steady rain wil continue this evening and thunder is possible, too! Temperatures will slowly rise into the upper 50s.
Christmas Eve will be the warmest it's been in 110 years of record-keeping in the Hartford area. Temperatures will soar into the middle and upper 60s.
There can be a shower, but most of the day will be dry and some sunshine is possible in the afternoon. Temperatures could skyrocket into the 70s if some sun shows through.
The forecast for Christmas Day calls for a blend of clouds and sunshine with temperatures in the lower 60s.
Even though Christmas is dry, unsettled weather returns this weekend.
Temperatures will be in the 40s with showers late on Saturday, but it will be warmer on Sunday. That's when temperatures will be in the 60s and the weather looks dry.
The first wintry mix of the season is increasingly possible early next week.
Snow will begin either late on Monday or early on Tuesday, then transition to sleet and freezing rain. A plowable about of snow is possible, but most of the storm will either be ice or rain.
Areas most likely to change to rain are close to the shoreline. With strong high pressure over eastern Canada, it will be difficult for inland areas to warm above freezing.