Rain is ending as snow across the state.
Some towns in higher elevations are picking up a small accumulation of snow as the precipitation ends.
Watch for black ice tonight as temperatures fall below freezing.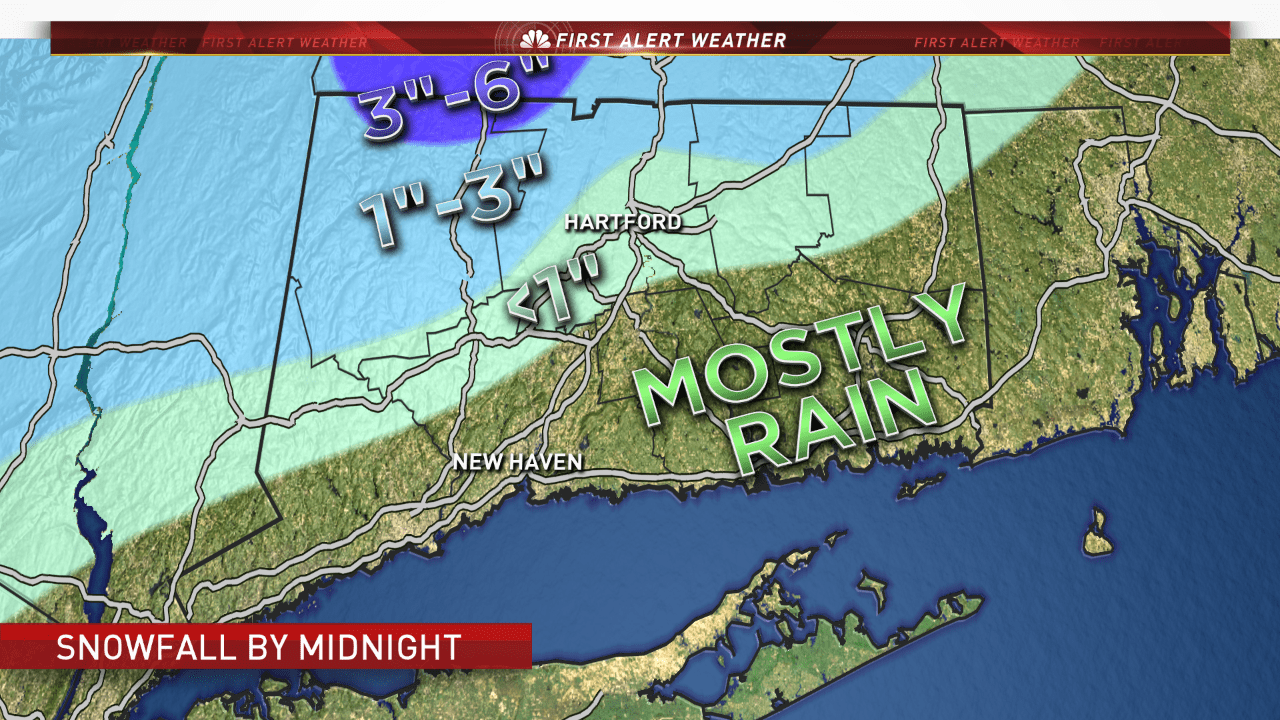 Northern New England, especially New Hampshire and Maine, will be crushed with one to two feet of snow. Fantastic for the ski areas!
Tomorrow will be mostly cloudy and windy with flurries. Wind gusts will be up to 35 mph. Temperatures will rise to close to 40 degrees.
A few flurries are possible late on New Year's Eve, but Sunday will be dry with lots of sunshine.
Sunday will be cooler, when highs will only be in the middle 30s.