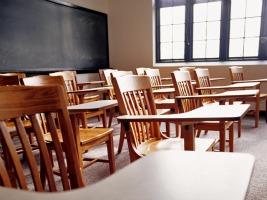 A South Windsor High School student was arrested early Monday morning, accused of making threats to bring a gun to school.
Police went to the juvenile's home after another parent called police at 6:30 a.m. about the threat.
The father told police that his daughter, a student at the high school, had heard that a male student was making threats through text message and social network postings that he would bring a gun to school on Monday, police said.
Police responded to the school and the juvenile's home.
He was at home, unarmed, police said. Police interviewed him and charged him with threatening and breach of peace.
Police are releasing him to his parents on a promise to appear. He is due in juvenile court at Rockville on Jan. 18.