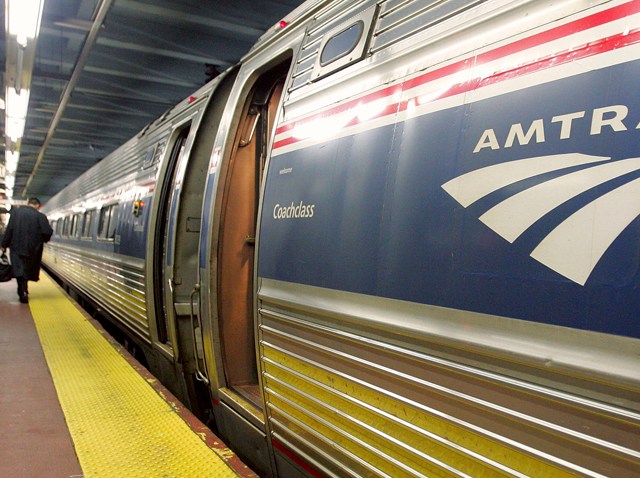 There's new support for Northeast high-speed rail service from a Republican Congress member who runs a subcommittee that works on rail matters.
Bill Shuster, of Pennsylvania, said during a hearing in Connecticut today, that the Northeast is the best place to develop high-speed rail given the region's traffic congestion.
Connecticut is on track to receive more than $120 million in federal funds for upgrades to the New Haven-Hartford-Springfield rail lines.
Shuster, the new chairman of the subcommittee on Railroads, Pipelines and Hazardous Materials, was in Hartford to see firsthand the need for infrastructure upgrades.
Rail service, he said, is not a partisan issue.
"I believe development in American high speed rail isn't a Republican or Democratic issue; it's a matter of securing America's future prosperity," Shuster said in a prepared statement.
Governor Dannel Malloy, Amtrak and state transportation officials met with lawmakers and transportation officials from Massachusetts and Vermont about rail development.
The proposal would increase the number of trains traveling along the Northeast Corridor from six to 25 by 2030.
Copyright AP - Associated Press