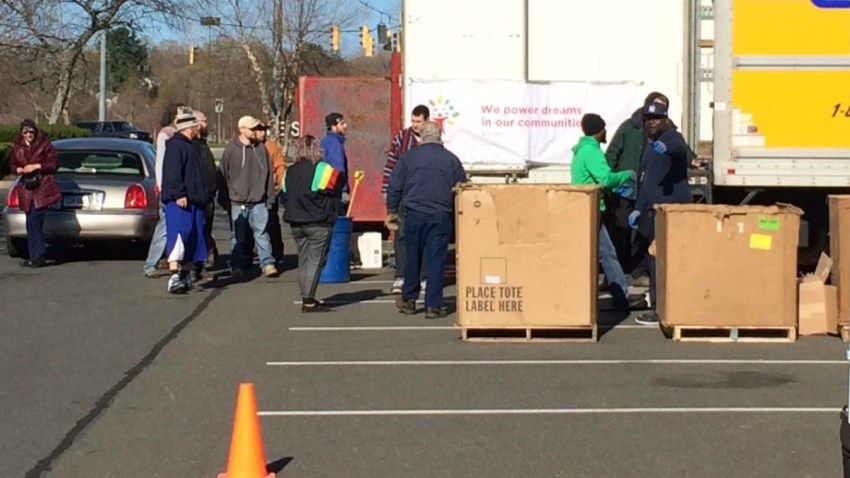 Comcast and NBC Universal employees spent their day volunteering in Connecticut and across the country as part of Comcast Cares Day.
In West Hartford, NBC Connecticut hosted an electronic recycling drive in the Corbin's Corner shopping plaza.
Turnout exceeded expectations.
People drove from near and far to donate their unwanted televisions, laptops, monitors and much more. Volunteers filled boxes and trailers as a steady stream of cars turned out for the event.
"I said, 'Oh my Gosh. This is the best opportunity.' It was great. It was quick. Everybody was friendly," said Amy Beup of Burlington.
"I've been holding on to this stuff for five years. This is great. I can get rid of it. They're taking it for free," said Doug Shumski of Newington.
Besides the electronic recycling drive, there were eight other community service events around Connecticut and many more around the country.
"This year we're expecting to do about 700 projects, have 95,000 Comcast/NBC Universal employees not only in the United States but around the world do special projects," said Janet Uthman, vice president of marketing for Comcast.
The West Hartford company Green Monster e-Cycling is hauling away all the outdated electronics and will break them all down to recycle the parts so nothing ends up in a landfill.
"We're looking for people to get rid of their old stuff the right way and do an environmentally responsible way and not just throw it on the side of the road," said Joe Galiatsatos, the owner of Green Monster e-Cycling.
Comcast Cares Day started back in 2001 with about 40 projects around the country.