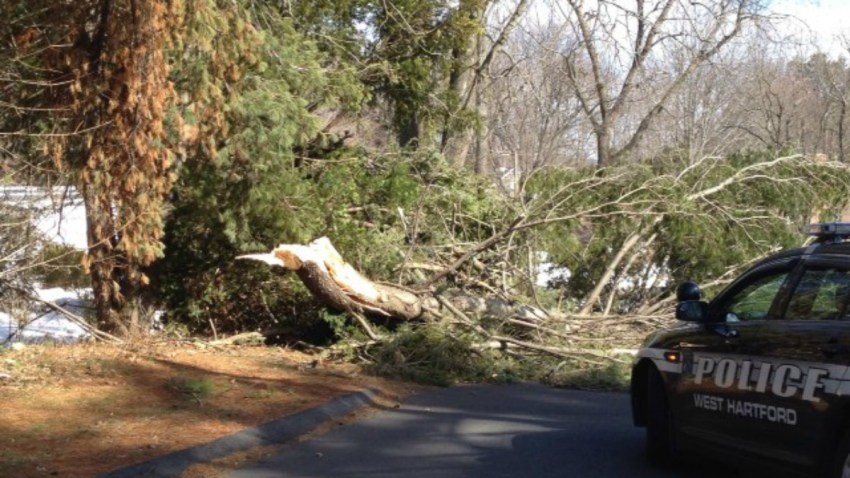 Whipping winds of up to 50 mph have brought down trees and power lines in several communities for the second day in a row.
Eversource Energy reported a total of more than 5,000 power outages around the state Wednesday afternoon. Many outages are concentrated in Portland, where a fallen tree took down wires and a utility pole snapped on Cox Road near Route 17.
Strong winds blew over a gas station canopy on Washington Avenue in Middletown, downed wires cut power to the elementary, middle and high schools in Putnam this afternoon, prompting a 2:30 p.m. dismissal.
Fire broke out when a large tree came down on Route 44 in Canton. Power was knocked out to traffic lights from Route 179 to the Simsbury town line.
Sunrise Hill Drive was closed at Ridgewood Road in West Hartford while crews worked to remove a tree from the road. The fire department in Windsor Locks reported that wires came down across South Street.
School buses in Mansfield were also affected. The school sent an alert Wednesday saying bus 1 was about 25 minutes late because of a fallen tree.