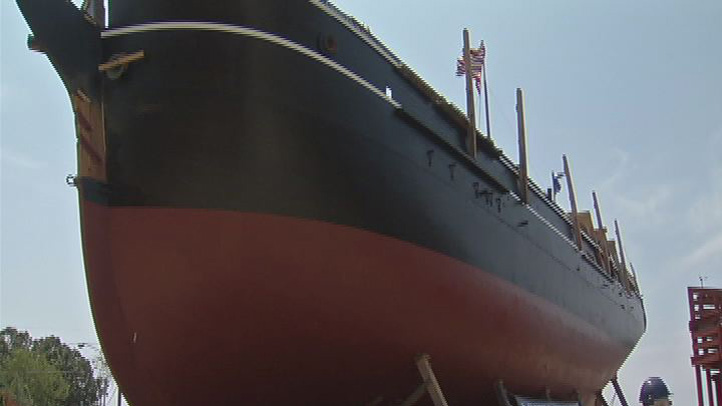 The crew of the restored whaling ship Charles W. Morgan is preparing for the vessel's first voyage since 1921.

The 113-foot Morgan is the last surviving ship from the country's 19th-century whaling fleet.

"This is a big moment for Mystic Seaport and for the State of Connecticut, as we take this American icon, the oldest surviving commercial ship in the country, back to sea once again to carry out a new mission of education and celebration of our nation's shared maritime heritage," Steve White, president of Mystic Seaport, said in a statement.

The trip, planned for Saturday, will be the 38th voyage for the ship.

The Charles W. Morgan will be towed down the Mystic River tomorrow before setting out next month on a tour of historic New England ports.

At 8:45 a.m., a brief farewell ceremony will be held in the Museum's Henry B. DuPont Preservation Shipyard.

The trip is contingent on favorable weather conditions. Factors, including high wind and waves, could require postponing the journey to Sunday.

People interested in viewing the journey by boat should leave plenty of room for the Morgan and the tug to maneuver the Mystic River channel. See the boaters' guide here: http://www.mysticseaport.org/morgan-news/2014/viewing-the-charles-w-morgan-by-boat/

The ship will be open to the public with an extensive dockside exhibit on May 24-25, May 31, and June 1 from 9 a.m. to 5 p.m.



Copyright AP - Associated Press