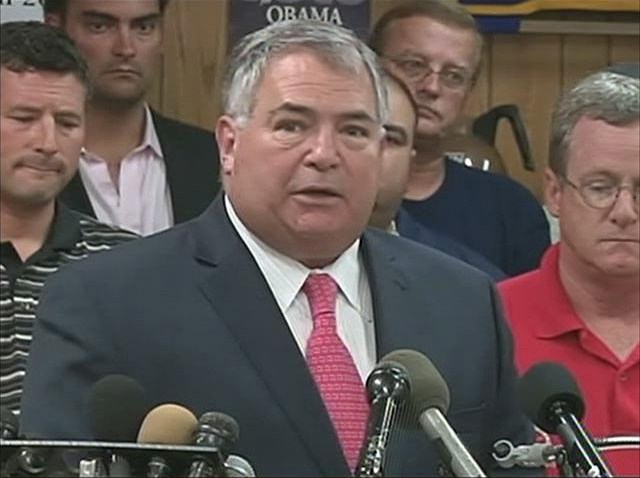 Hartford Distributors executives said there was no indication prior to the shooting on Tuesday that Omar Thornton was a threat to the safety of company employees, that he was treated fairly and that no complaint had been filed about racial harassment.
Ross Hollander, president of the company, said Thornton was treated fairly.
"As an employee of Hartford Distributors, Omar Thornton was embraced as a member of our team and judged purely on the merits of his work performance," Thornton said.
Thornton was at the company on Tuesday morning for a disciplinary hearing regarding allegations that he was stealing beer from HDI and re-selling it to third parties.
"Based on credible, third-party information, we conducted a fair and thorough investigation, which provided conclusive evidence that Omar Thornton was systematically stealing from the Company and selling to third-parties," Hollander said.
He also denied claims that Thornton had filed complaints alleging racial harassment, but said the company would cooperate with any investigation.
"As for the claims that Omar Thornton's actions were a result of racial insensitivity, I can state unequivocally that no such claim has ever been brought to the attention of this company. No such claim has been pursued under Hartford Distributors' internal anti-harassment policy – no such claim has ever been filed against the Company through the collective bargaining grievance procedure – no such claim has ever been filed with either federal or state anti-discrimination agencies," Hollander. "Nonetheless, these ugly allegations have been raised and the company will cooperate with any investigation initiated by any federal or state agency."