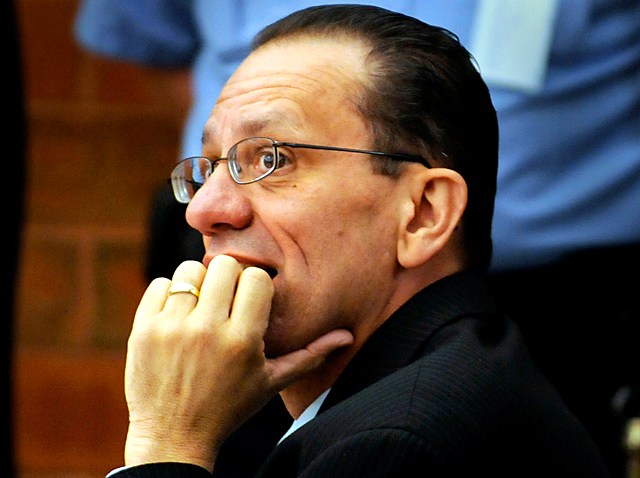 Hartford Mayor Eddie Perez, and his wife Maria, cancelled an order for a Corian counter top, sink and faucet from Home Depot in March 2005.
"The customer, as noted, found a cheaper quote elsewhere," Scott Madison, a manager for Home Depot, testified.
Madison told jurors that the store tried to match the price, but couldn't.
"Whatever the quote they had received, it was lower than we could actually sell our Corian," Madison said.
When prosecutors asked if there was any way they could match a price of zero, Madison replied, "No."
Prosecutors contend contractor Carlos Costa offered to do that work, and other renovations at the mayor's home, at no charge.
In exchange, they say the mayor stepped in to keep Costa on the troubled Park Street project. The defense says there was no crime.
The mayor's executive assistant, Barbara Crockett, also testified and told jurors she logged eight meetings between Perez and Costa at City Hall from 2005 to early 2007.
"Was he a frequent caller to City Hall?" asked Hubert Santos, the defense attorney.
"Yes," said Crockett.
"Did you have a lot of contact with him?" asked Santos.
"Yes," said Crockett.
"Did he ever ask for meetings that you did not schedule?" asked Santos.
"Yes," said Crockett.
One juror was dismissed from the trial on Wednesday after she sent a note to the judge saying she was having trouble staying awake during the testimony.
An alternate juror was sworn in and testimony continued for the day.