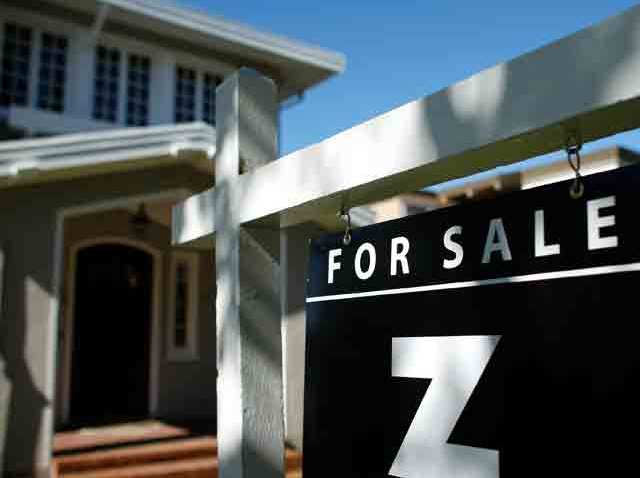 When a Hartford couple received a call in February 2009 telling them they had won a contest called "Home for the Holidays," it was a dream that finally became a reality. At least that's what they thought.
"We were excited. We were jumping up and down. We were screaming. We couldn't believe we actually won this house," said Enrique, who did not want NBC Connecticut to reveal his last name to protect his privacy.
He said he heard about the contest on the radio.
The contest organizer was Cherie Griffith Dunn, a local real estate developer who catered to low-income families through her company VLO Group New England. She was even featured on the cover of the 2008 edition of the Hartford Business Journal's "40 Under 40" issue.
After he received the call, Enrique said, the two exchanged e-mails back and forth as the project was being developed.
"She always gave us that hope," said Enrique. "We'll call you soon, just be patient. Every e-mail, that's all she kept saying -- just be patient."
To help fund the project, Dunn held a $50 a head fundraiser at the Pond House Café in West Hartford in December 2008.
But seven months passed. In August, Enrique wrote: "I tried calling your office today, but apparently the phone number is no longer in service … are we still receiving the house?"
Enrique said Dunn's final e-mail came on Aug. 25, 2009. It said, "I want to assure you that you will be receiving the home."
Enrique's house was supposed to be on a 9-acre site at the intersection of Route 44 and Cherry Brook Road in Canton, along with dozens of other affordable homes, but as of this year, it's still an empty plot of land.
Neil Pade, Canton's Director of Planning and Development, said Dunn approached the town two years ago to develop that land and build 40 low-income homes.
"Miss Dunn was genuine and I believe she fully intended to make good on this project," said Pade.
The application was first submitted in September 2008 and then denied in February 2009, the same month Enrique was told he won the house.
Asked if Pade thought this was a project he would take on as a first-time developer, Pade responded, "No, even if I wanted to propose this for the first time, I'd be over my head."
Pade said Dunn was ultimately given zoning change approval in June 2009.
But after that, he said, Dunn's phone was disconnected and he couldn't get in touch with her. The project was never started.
Dunn said the current economic situation forced her to put the project on hold.
NBC Connecticut also learned that Dunn still owes $918 to the Pond House Café, where the fundraiser was held.
Dunn said only 30 people showed up to the fundraiser and she didn't even make enough to cover the event, let alone a home.
"She not only took advantage of our emotions and our happiness of winning this home, but she took advantage of people who donated money out of their pocket," Enrique said.
Dunn said the attendees were her friends and were understanding of the situation.
Dunn's real estate development company closed in March of this year. She claims she's still trying to get financing for the housing project. She said she, "Didn't swindle anyone."
Meanwhile, Enrique and his family now live in a home they purchased for themselves in Hartford.
"She took us through an emotional roller coaster," Enrique said. "I don't want anybody or any other family to have to go through those emotions like something great happened to them and being taken away like it's nothing."
Enrique said he is not looking to file any legal action.