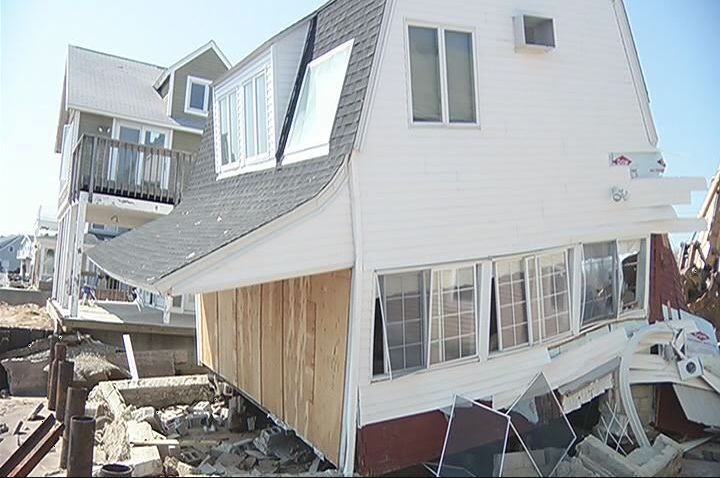 Eight days after Tropical Storm Irene ravaged homes in East Haven, the Department of Homeland Security Secretary Janet Napolitano came to survey the damage first-hand and said there will be federal help to cover some of the costs.
Napolitano toured the ravished homes along East Haven's Cosey Beach, along with Gov. Dannel Malloy and U.S. Sen. Richard Blumenthal. Engineers have said that 20 homes in the community need to be removed and many others suffered major damage.
The problem now is finding money to cover the damages. Many of the homes do not have enough insurance to cover the cost of repairs. FEMA is set to help out, but it won't be enough to fund all of the costs.
"That's the way it's designed to be. FEMA gives people a start, and is designed to give people a start who have no other coverage or means to be able to get the process of rebuilding," Napolitano said.
Residents are grateful that the dignitaries are taking the time to show their concern.
Bob Bishop is a homeowner who has lots of repairs to do, but was happy to host the group.
"Incredible, and it's great to see them out here and that things are moving forward," Bishop said.
Napolitano said she is unsure exactly how much FEMA will spend in Connecticut. She wanted to reassure residents that the process is moving forward.
"We will continue to lead on in Connecticut. We are not leaving," she said.
Malloy said FEMA will open offices in Connecticut by Thursday to assess damage and meet with residents.
Preliminary estimates show that the cost of the storm in the state is at least $15 million.
Officials urge residents and businesses to apply online for financial assistance from FEMA.