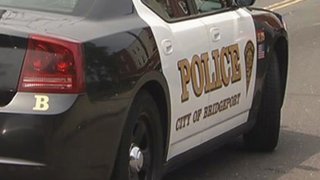 A man has died after a shooting in Bridgeport Saturday morning.
According to police, a woman called reporting her boyfriend had been shot just after 2 a.m.
When investigators got to the scene, they they found the victim in the front stairwell.
Police said witness told the victim went to investigate a noise on the back porch when he was shot through the window. The victim was pronounced dead at the scene.
Officers have not identified the victim's identity or what may have led to the shooting. Detectives are in the process of obtaining a search warrant for the scene.
Anyone with information should contact the case detective, Martin Heanue at 203-581-5242.
The investigation is ongoing.