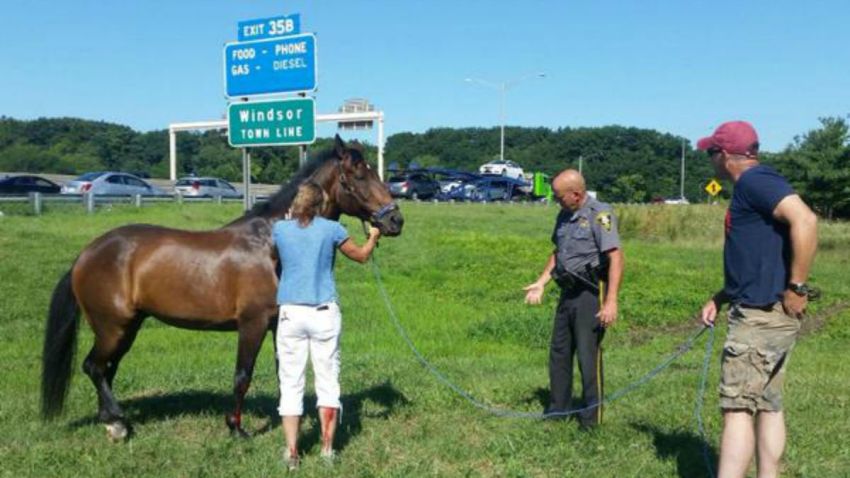 A horse sustained minor injuries after falling out of a trailer on Interstate 91 north on the Hartford/Windsor line.
It happened near exit 34. State Department of Transportation traffic cameras showed state police standing with a horse on the grassy median between the north and southbound sides of I-91. The horse was standing up in traffic camera footage.
The horse got slight road rash, but is doing fine, according to state police. A photo viewer Suzanne Spight snapped shows an off-duty state trooper walking the horse across the highway to safety.
"Off-duty trp & aux trp help a horse after it took a tumble out of its trailer I91 x34. A little rd rash, but ok," state police tweeted.
Traffic cameras also showed a trailer near exit 42 with the back of the vehicle open.
It's unknown whether the horse was injured or the circumstances leading up to the horse's fall.
No further information was immediately available.