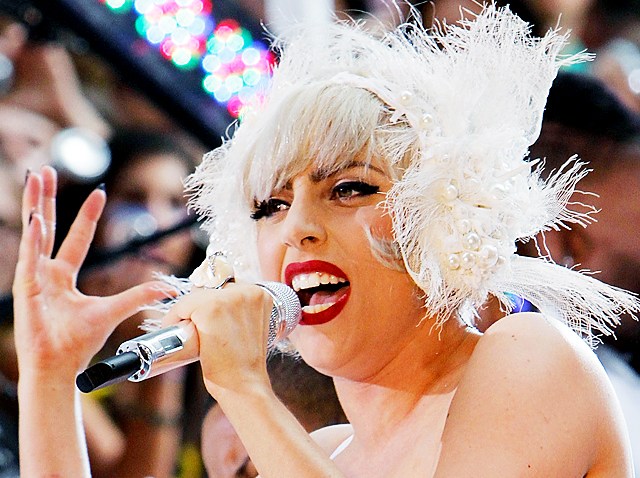 She's fabulous, she's unique and she's coming to Connecticut. The infamous Lady Gaga is slated to perform at theXL Center in Hartford on Sept. 16.
With her concert fast approaching, many residents might be looking to get into a Gaga state of mind, so we decided to offer an itinerary as unique as Gaga herself:
Here are our top picks for ultimate Gaga-themed outings. Enjoy "Little Monsters!" and share your ideas for a Gaga-themed night with us.
An "Alejandro" kind of night.
If you're craving a night full of Latin flare like Lady Gaga's song "Alejandro," look no further than La Casonas in Hartford.
This restaurant and nightclub combo offers Salsa, Merengue and Bachata beats to dance to, along with the usual Top 40 song roster.
If you and your friends are planning to head out on a Thursday night, La Casonas offers free salsa lessons from 9 p.m. to 10 p.m. After a night full of dancing, you can enjoy a meal from the La Casonas menu filled with a variety of Latin dishes for both lunch and dinner.
Fans who yearn for a more classic Gaga experience might prefer to "Just Dance."
The Lady Gaga hit that started it all is best captured in New Haven at the Alchemy Nightclub. Here, three different nightclub styles are combined into one with separate rooms dividing the different themed dance floors. This includes a lounge, complete with plush furniture that rivals some of Gaga's outfits.
For Gaga fans who feel that "Poker Face" is more their style, then what better way to celebrate her than by showing off your own poker face in a round of cards?
Mohegan Sun and Foxwoods casinos offers a wide variety of activities to quench your Gagalicious tastes. Drinks, gaming, dinning and entertainment help to complete a fabulous week worthy of Gaga herself.
Where to go:
La Casonas
681 Wethersfield Ave., Hartford
860-296-9929
casonarestaurant.com
Alchemy
223 College St., New Haven
203-777-9400
alchemynightclub
Mohegan Sun
1 Mohegan Sun Blvd., Uncasville
888-226-7711
mohegansun.com
Foxwoods
350 Trolley Line Blvd., Mashantucket
800-369-9663
foxwoods.com
Where do you think Gaga would go in Connecticut? To give us your suggestions or send us photos of you in your most fabulous Gaga attire, e-mail us here. Or contact us ib Twitter or Facebook.
Follow us on Twitter @NBCConnecticut, on Facebook, and sign up for breaking news SMS alerts on your phone by texting "CTBREAKING" to 622669.