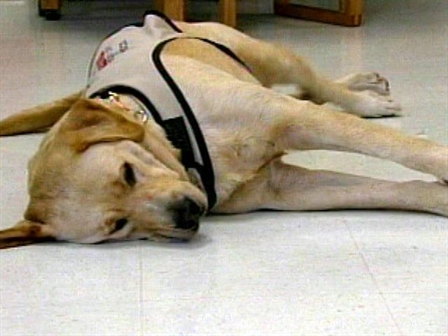 Hundreds of dog owners and their pets took part at the 2009 Fidelco Walk in Manchester Saturday. The walk benefist the Fidelco Guide Dog Foundation, the only guide dog school in New England.
This year's festivities were held at Manchester Community College from 8:30 a.m. to 11:00 a.m. The walk featured a memorial trail lined with miniature rose bushes tagged with the names of people and dogs that are being remembered.
Foster families and training staff also demonstrated the skills Fidelco dogs learn from the time they are puppies to adulthood.
Last year's walk raised over $120,000 for Fidelco.
For more information on the walk and the Fidelco Guide Dog Foundation visit their website, www.walkforfidelco.org.