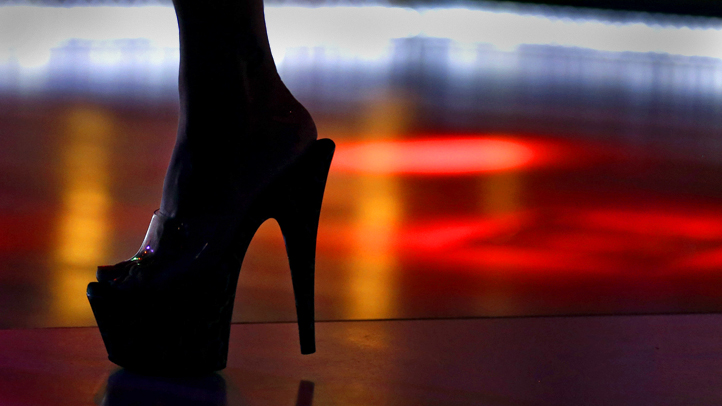 The owner of Pool Table Magic, with help from his attorney, made their argument Monday night at town hall for a special permit allowing topless dancers. The commission put the details of the plan under extreme scrutiny, looking over dozens of other details, like parking spaces and the kitchen's square footage, before even addressing the issue of topless dancers.

"The commission, in the site plan application, must make a ruling based on -- not your feelings -- but what the zoning regulations say," said the restaurant's attorney Dan Silver.
Silver made no mention of the plan for topless dancers during his hour-long opening statement, practically skirting the controversial issue. He called upon a local engineer and architect to speak about the validity of the restaurant's expansion plans and modifications.
Only one person spoke in favor of the plan. Those opposed in the community came out in much larger numbers. Nearly 200 people were present in the standing room-only auditorium. Some were forced to peer inside the room, watching the action from the hallway. Residents say their quality of life is at risk.

"It's a special permit use to have a strip club!" said one supporter, citing the restaurant was cloaking its true intentions with the special permit application.
Others who sat before the commission shared similar opinions of how they feel these kinds of businesses affect the direct community and those surrounding. "This type of establishment is exploitative and disrespectful of women," said Bonnie Karkowski of Windsor as she hand delivered a signed petition from residents of the neighboring town.
Pastor Earl Imswiler from Living Waters Fellowship Church in Windsor Locks said these establishments lead men to commit adultery and dismantle homes. "That type of terror and that type of breaking up of families is not good, and we really stand against that," he said.
Doris McAusland almost teared up when she revealed why her husband moved their family to Windsor Locks. "Before the age of 16, I was molested twice on the New York Subway system," said McAusland. "I am a victim of sexual crimes."
McAusland said when her husband received job offers across the region, they opted for Windsor Locks because they felt it was safer.
Attorney Silver mentioned numerous times that his client's business plan was constitutionally protected by the First Amendment. He went on to say even though the commission does not have the authority to decide constitutionality, he and his client hoped the town's decision would avoid future legal proceedings.
The meeting lasted nearly 3 hours. The commission rejected the restaurant's first application, in October of last year, saying it had applied for the wrong permit.