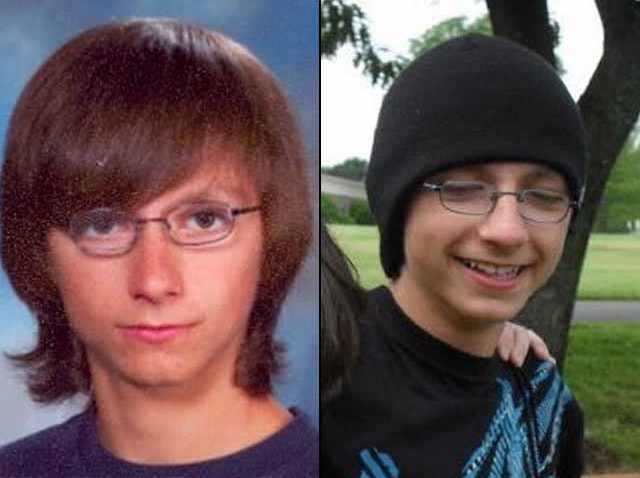 Hundreds of people gathered on Sunday night at the spot where Shayne Wrobel, 14, was struck by a car.
Shayne was skateboarding on Friday night when a car struck him on Church Street. He was with his twin brother when it happened and the two were almost home.
Friends, family and neighbors held a candlelight vigil to remember the 8th grader after he died from his injuries on Saturday.
"He loved all of you guys," Shayne's mother Karen Lee Wrobel told the people gathered on Sunday night. "Another wonderful tribute to my Shayne."
Shayne's mother was moved to tears as she looked out and saw friends, loved ones and neighbors honoring her son.
"Look at this," said Wrobel. "How many lives did my little man touch? And he did."
"It just shows how much people cared about him and how it's just a shame that it happened to him," said friend Victoria Keen.
Amidst all of the sadness, Shayne's parents said there's a message for other young kids.
"Safety precautions for children, when they're on their bikes, when they're on their skateboards, something has to be done," said Wrobel.
The family is not blaming the driver. No charges were filed.
On Monday, counselors will be at Shayne's school. These young kids are trying to cope while holding on to memories.
"He's really funny," said friend Marissa Veilleux. "I sit next to him in class and he's always making me laugh, me and my friends."
"I would say he was very nice and a friend of us all," said Shayne's brother Trevor Wrobel.
"He was a wonderful young man and we'll all remember him," said Mrs. Wrobel.
Calling hours for Shayne Wrobel will be held on Wednesday afternoon from 4-8 p.m. at Newington Memorial Funeral Home. The funeral will be held Thursday morning at 11 a.m. at St. Mary's Church in Newington.