Hurricane Irma is something you're going to hear about a lot over the coming days. The category 3 hurricane near the Cabo Verde Islands is forecast to strengthen over the next 5 days. The question is where does it go after that?
This visualization from Ryan Maue shows the possible tracks of Irma quite well. One thing you'll note is that very few of the European model members take Irma out to sea. The range of possibilities stretches from Cuba all the way north to the Canadian Maritimes. Given it's current location in the Atlantic it's unusual to see a storm that's not trying to find any possible way to escape into the open ocean well east of us.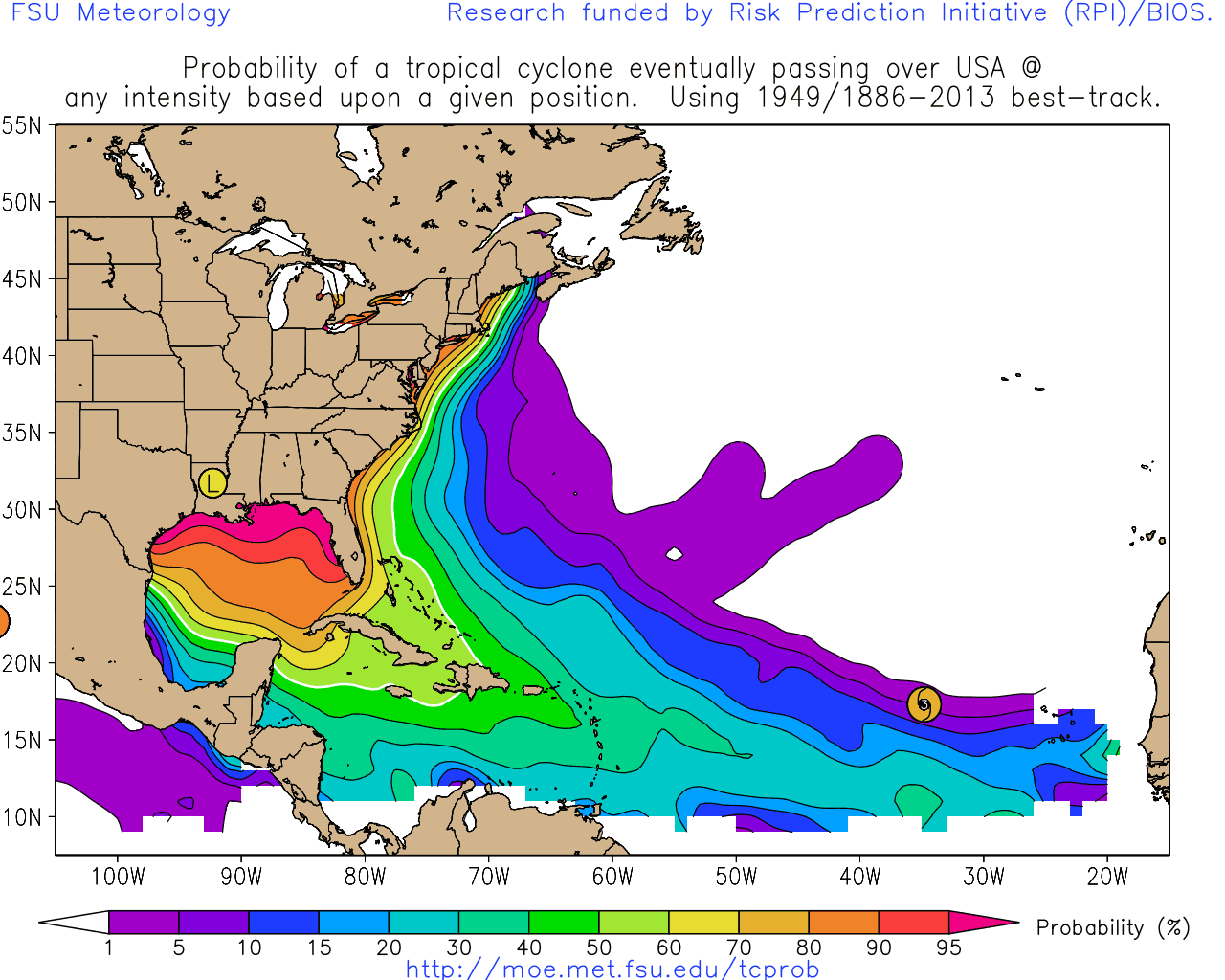 More than 90% of hurricanes near where Irma is now do not make landfall in the United States. Generally, they have to be farther south and west. This graphic from Connecticut native, and hurricane expert, Bob Hart shows the probability of a tropical cyclone passing over the United States based on their location. This doesn't include the current weather pattern or steering currents and is only based on climatology or past storms. Irma's location is not one that's particularly favorable for a United States landfall based on past storms so why the heck are we talking about it?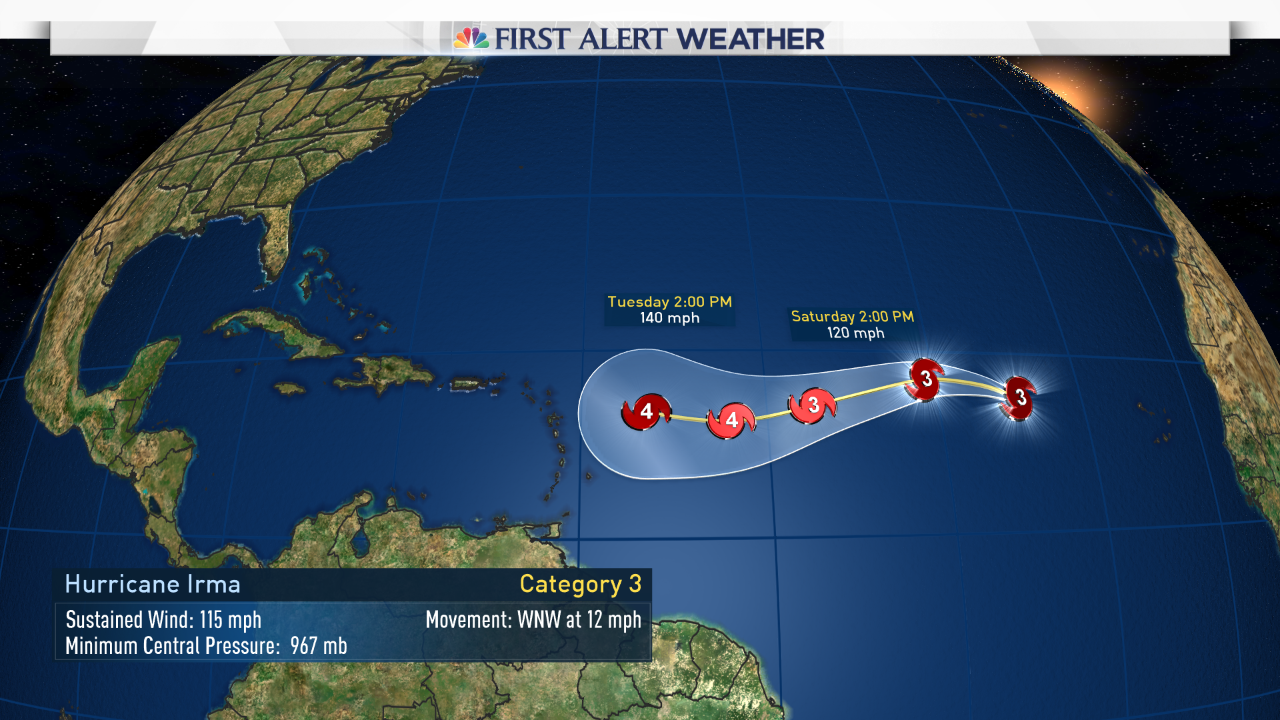 Check the forecast from the National Hurricane Center. Notice over the Labor Day weekend Irma takes an unusual path - bending to the south as it approaches the Lesser Antilles. Some storms do this but most don't. The farther south Irma gets it winds up in a more favorable position for a United States Impact.
An additional note is how strong the hurricane is forecast to get. Right now the National Hurricane Center is forecasting a category 4 hurricane near the Lesser Antilles. This isn't a weak tropical storm we're talking about here!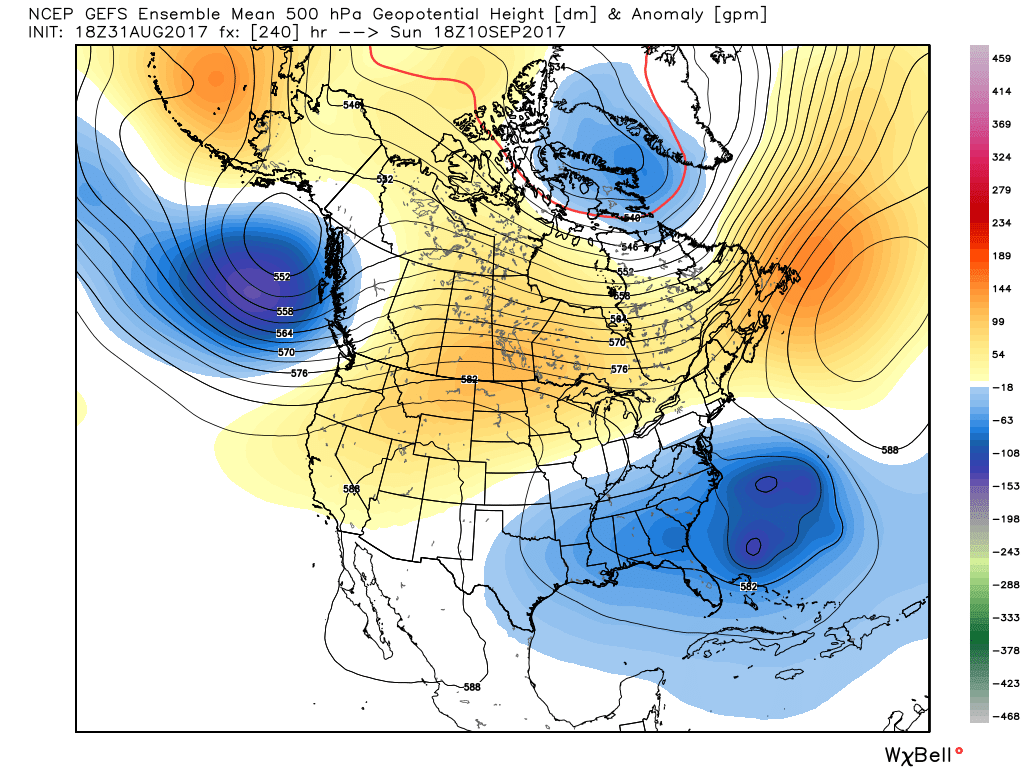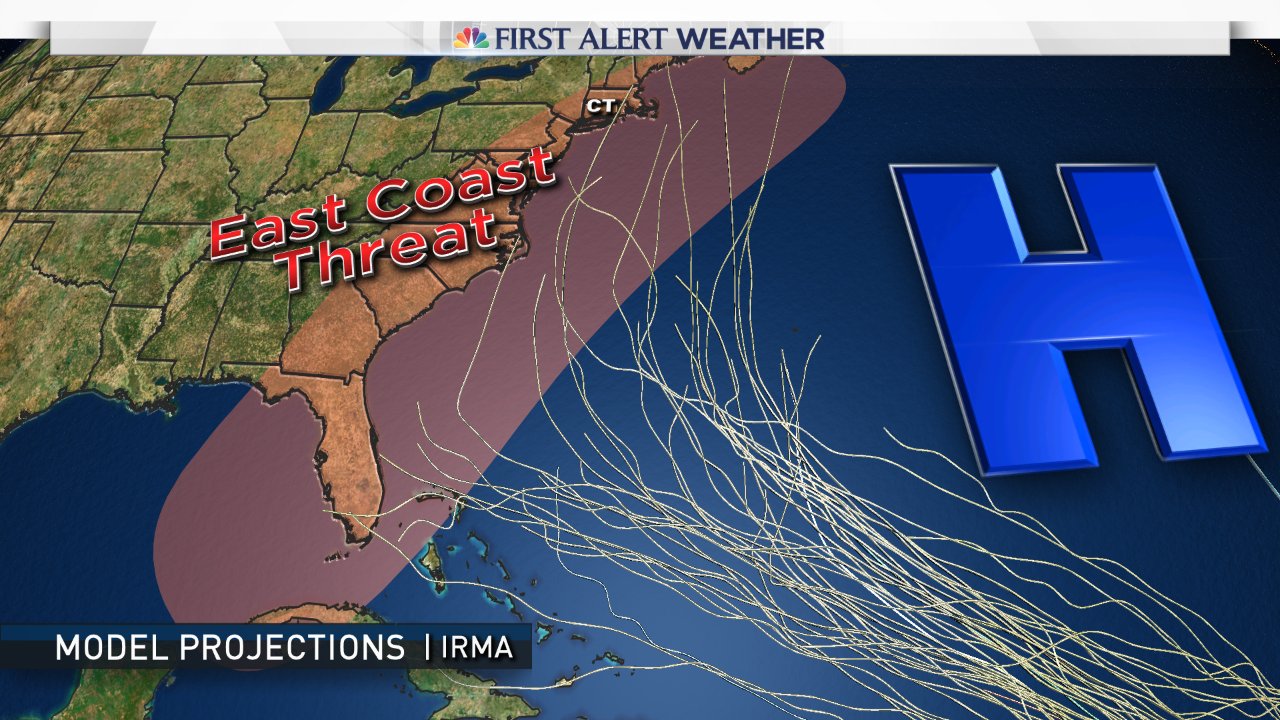 Essentially a large ridge of high pressure (see the orange colors over the North Atlantic) will close the escape hatch and prevent this hurricane from doing what 9 out of 10 do - scoot harmlessly out to sea (though sometimes Bermuda gets unlucky with those "out to sea" storms).
At least right now the weather pattern is a bit ominous for the East Coast of the United States and potentially the Gulf of Mexico as well. Nothing we can do now other than watch it. In a few days we'll know if this is something that's worth getting worried over - but for now keep calm and carry on.