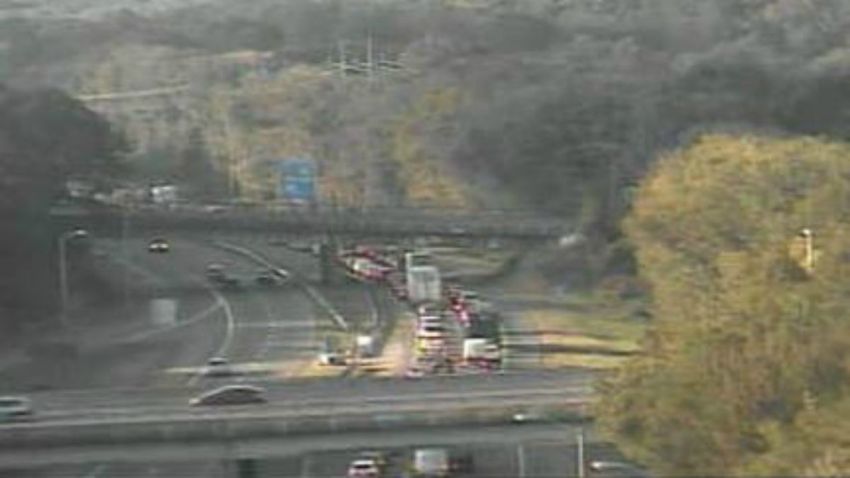 Interstate 395 South has reopened in Montville after a five-car crash before exit 79 and this is just one of several crashes causing a mess of the morning commute.
There are heavy delays on I-395, but no information was immediately available on injuries.
State police have been on Interstate 95 North in Old Lyme for more than an hour after a box truck crashed between exits 70 and 71, causing heavy delays to the Baldwin Bridge. Police believe the truck hit a bridge abutment near the Whippoorwill Road overpass and said there is a fuel spill.
A breakdown in the center lane of Interstate 95 South at exit 17 in Westport is causing delays, as is a crash on the southbound side of the Merritt Parkway at exit 34 in Stamford.
Others are causing delays on Interstate 91 South in New Haven, Interstate 84 East in Waterbury and on Route 9 in Berlin and Middletown.
There are three crashes on I-91 South in New Haven at exit 1 and there are stop-and-go delays from exit 9.
Traffic is stopped on the upper deck of the Mixmaster on I-84 East in Waterbury. There are delays from exit 17.
A three-car crash has blocked the left lane of Route 9 South in Berlin at exit 22m while a crash on the onramp to Route 9 North at exit 12 in Middletown is causing delays.
Police responded to a crash and brush fire along I-84 East in New Britain between exits 36 and 37.