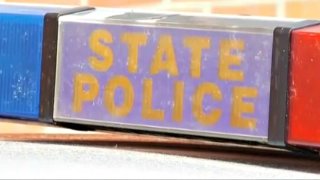 State police have identified a man who died after he was struck by a bus on Interstate 95 north in Groton on Saturday morning.
Troopers said a bus was traveling northbound on I-95 north near exit 89 around 8:20 a.m. when it struck a pedestrian in the travel lane.
The pedestrian, later identified as 38-year-old David Voebel, of Colchester, was transported to Lawrence + Memorial Hospital, where state police said he later died.
Several passengers who were inside of the bus were transported to area hospitals to be evaluated for injuries.
All lanes of the highway were closed between exits 89 and 90 for hours on Saturday. The highway has since reopened.
The incident remains under investigation.