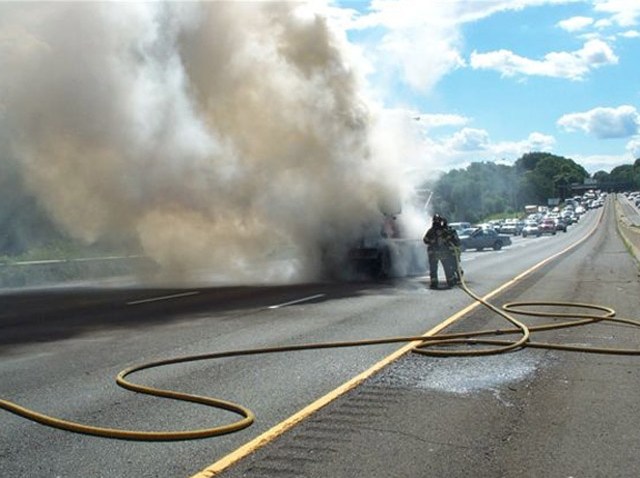 The afternoon commute started out slowly in Fairfield on Thursday when a dump truck ignited on Interstate 95 North.
The truck was parked in the middle lane of the highway between exits 20 and 21 at 3:30 p.m., when the engine compartment was engulfed in fire.
Connecticut State Police had to shut down the northbound side of the highway for about 20 minutes as a precaution due to smoke and flames and the Fairfield Fire Department extinguished the blaze.
No injuries were reported.
The cause of the fire is under investigation but appears to be accidental, according to the Fairfield Fire Department.