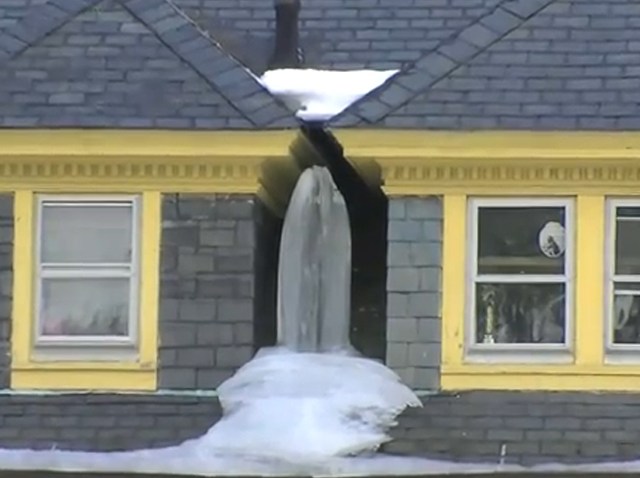 Amid the massive icicles and ice dams a brutal January left behind on rooftops across the Northeast, something mystical showed up in Bristol, according to at least one resident.
On one roof in the city known nationally as the home of ESPN, ice had formed in the image of the Virgin Mary, Randy Blanchette told the Bristol Press.
After seeing what appeared to be a waterfall of ice melt into a familiar image, he contacted the local paper about it.
"It's so awesome. It changes minute by minute," Blanchette told the Press, later adding, "I think it's a natural phenomenon."
But change it did, and the ice version succumbed to Thursday's thaw and fell off the roof, Blanchette told the Press on Thursday.