We're continuing to track freezing rain throughout much of the state. Parts of Connecticut could be dealing with power issues by later this evening.
Freezing rain will continue for much of Connecticut into the evening hours.
The ice threat has ended for southeastern Connecticut as temperatures have come above freezing.
Most of the statewill be dealing with ice accretion amounts under a quarter inch.
This typically doesn't cause any damage, but it still leads to slick untreated roadways and sidewalks.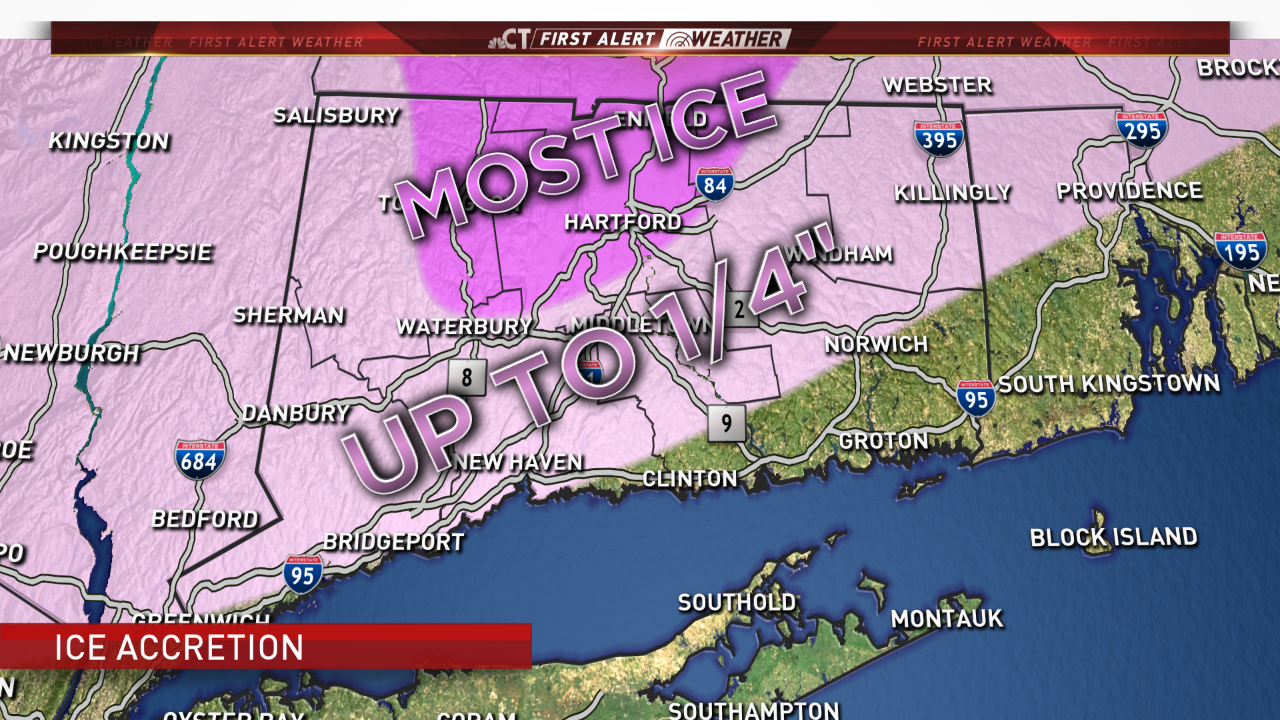 We are closely monitoring a few of the valley locations in northern Connecticut. The Farmington River Valley and the Connecticut River Valley will experience the most ice accretion.
This area could see over a quarter inch of ice accretion.
Typically when ice accretes over a quarter inch it causes tree limbs to sag and eventually break. This could result in scattered power outages.
Here's a look at impacts based on ice accretion.
LESS THAN A QUARTER INCH (up to 0.25")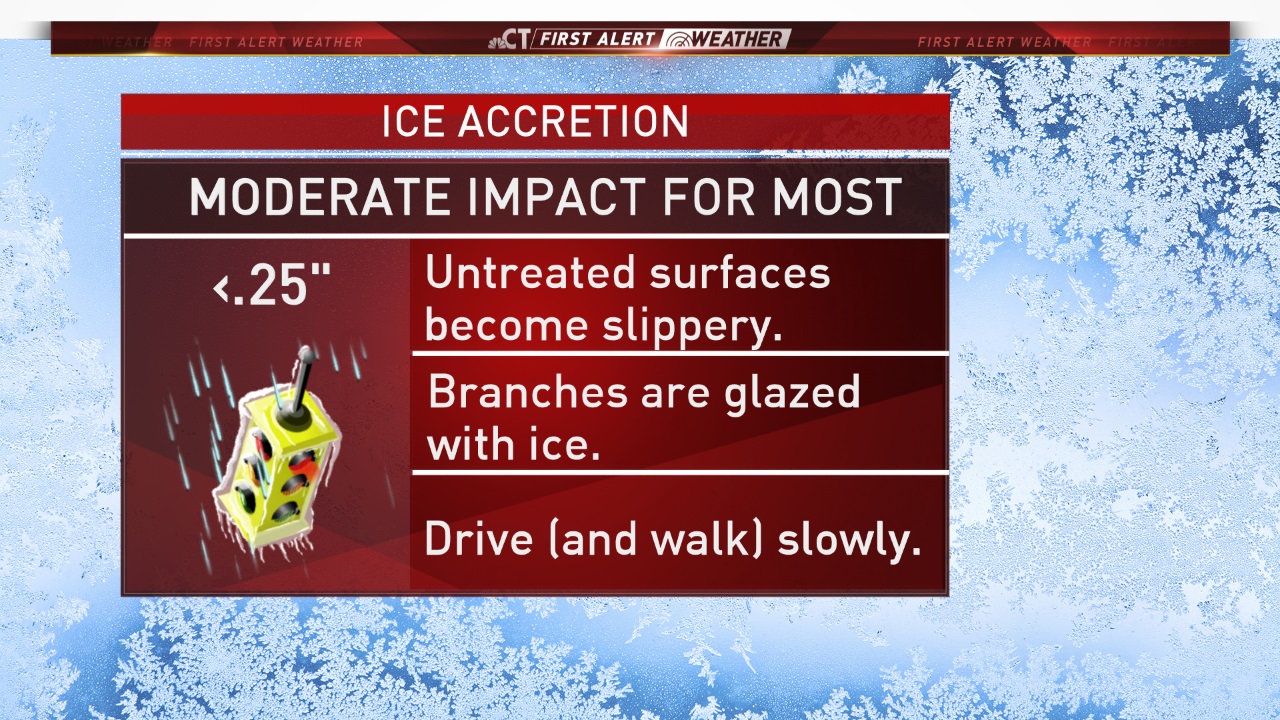 MORE THAN A QUARTER INCH (0.25" to 0.5")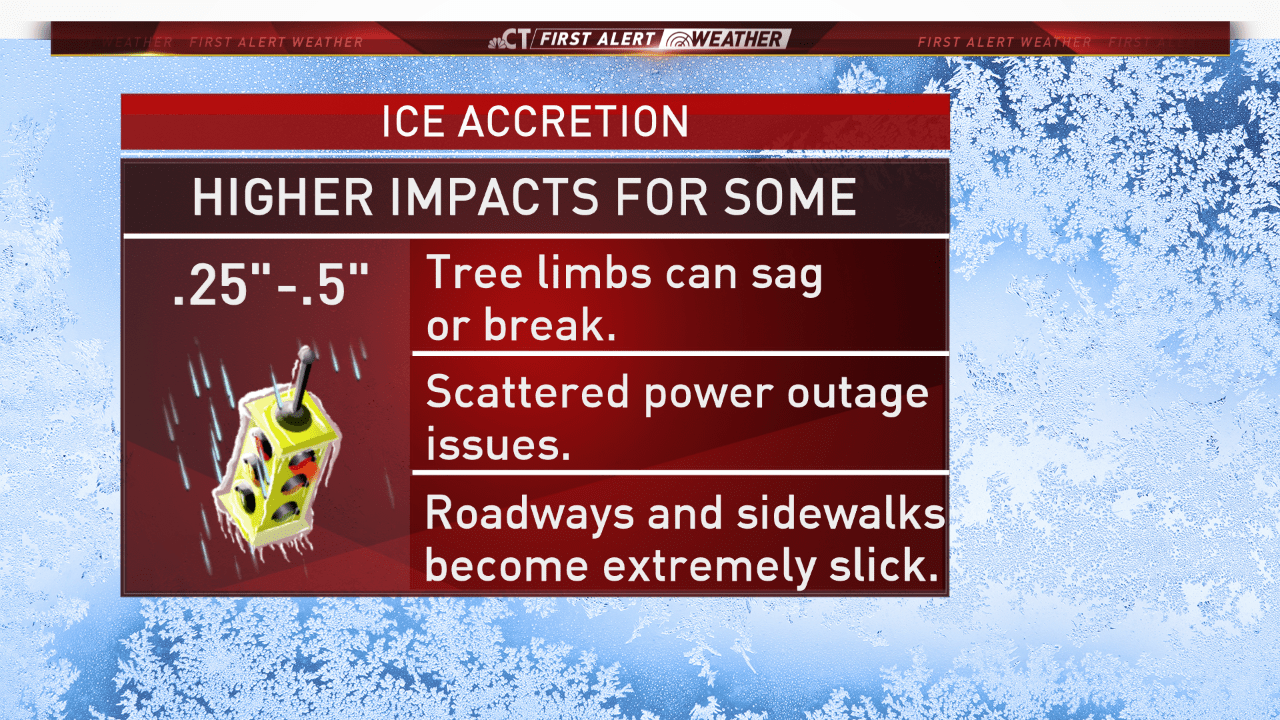 The precipitation will come to an end between 10 p.m. and midnight. Temperatures fall quickly during the overnight hours into the teens and twenties. This will cause any untreated surfaces to turn icy statewide.
[[473162123, C]]