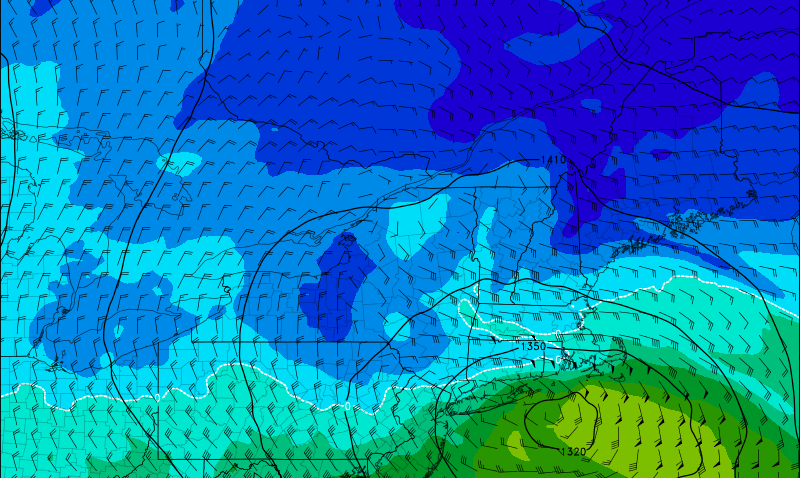 Today's storm is beginning to pick up in intensity as colder air filters in from the north this evening. Already freezing rain has developed in many locations in Litchfield County and also the northeast hills as rain falls into subfreezing temperatures near the ground. The biggest concern for tonight is the potential for tree damage and power outages as freezing rain glazes up power lines and trees across the hill towns.
The NCAR ensemble from this morning is extremely bullish on the freezing rain potential with up to 1" of icing tonight! While the NCAR ensemble frequently overdoes freezing rain we need to monitor this closely.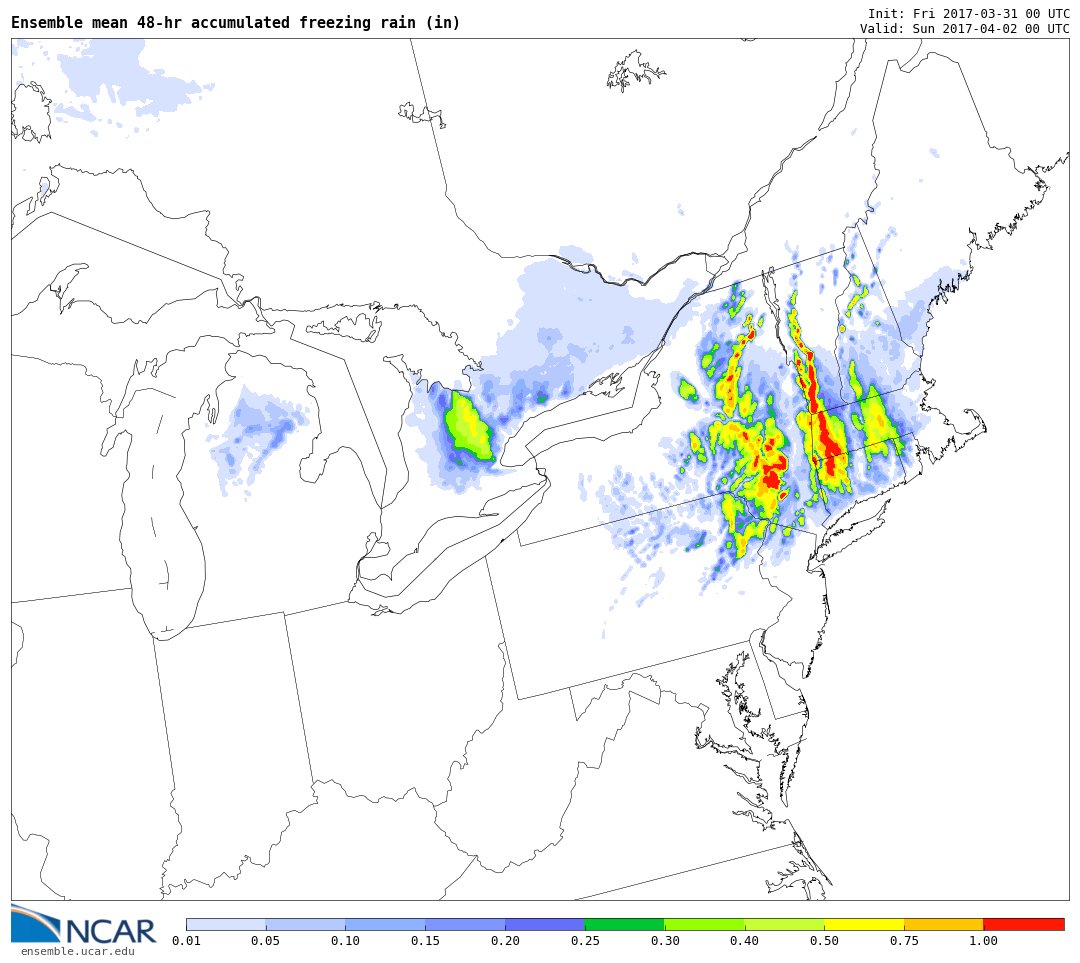 You can see the issue on this sounding off the NAM which shows a warm layer that's sufficient to melt snowflakes. How warm that warm layer is will determine how much precipitation falls as freezing rain and how much as sleet.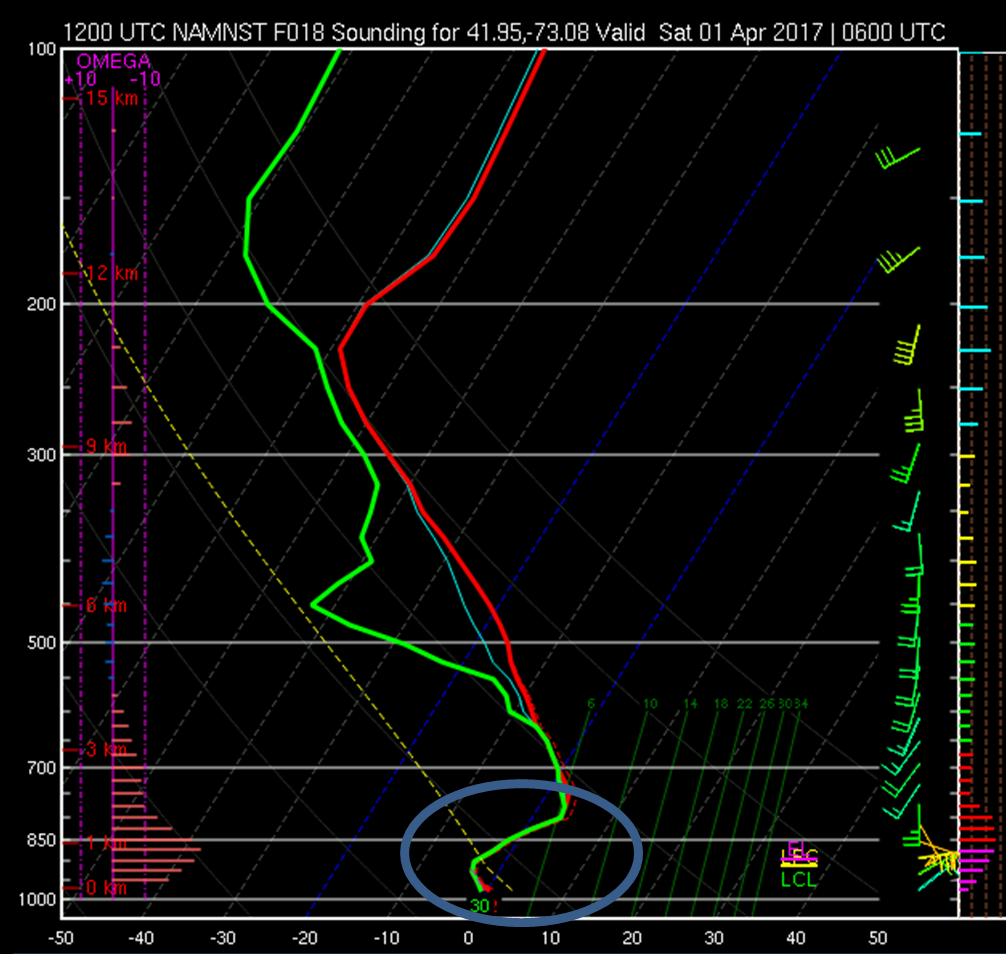 This is the area we're highlighting for freezing rain issues this evening - particularly above 600 or 700 feet.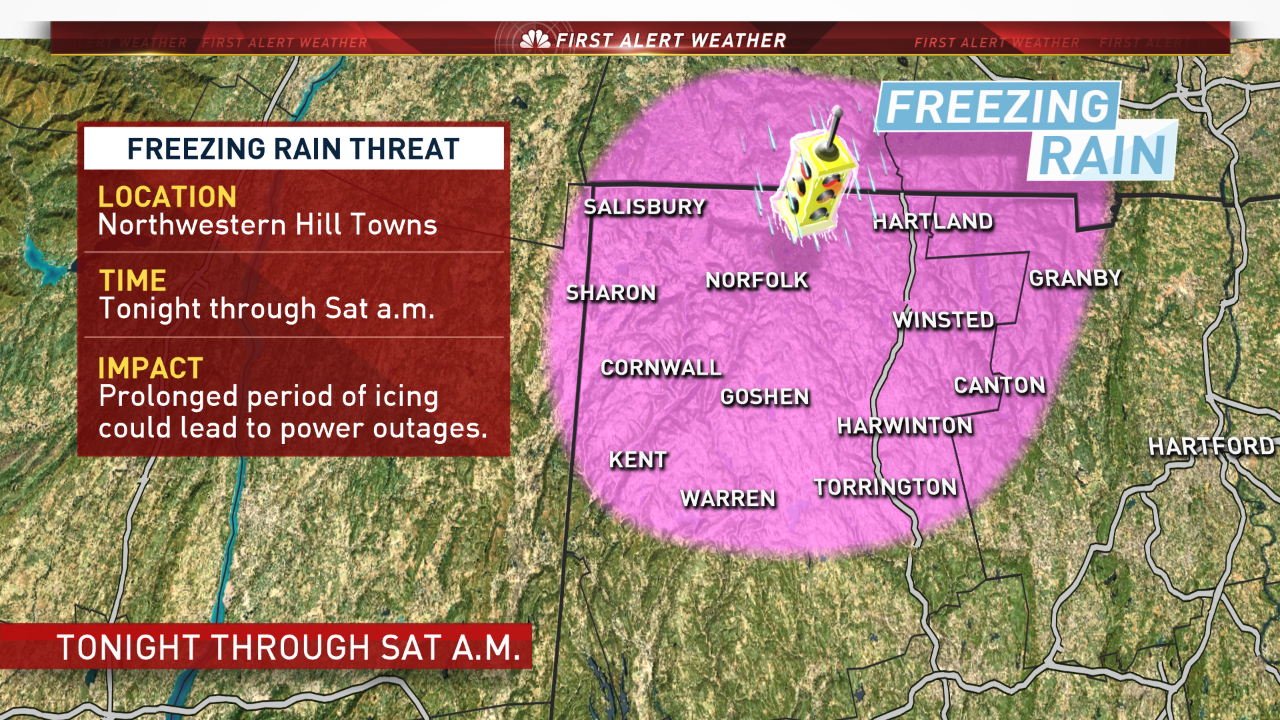 By morning there is the possibility of a flip back to snow or sleet along the I-84 corridor and possible as far south as Norwich and Middletown. Cold air will sink south as a band of heavy precipitation develops across Connecticut, Rhode Island, and Massachusetts. This is a tough, tough forecast. Don't be surprised to see a burst of mix developing around daybreak in many areas that just get rain tonight.