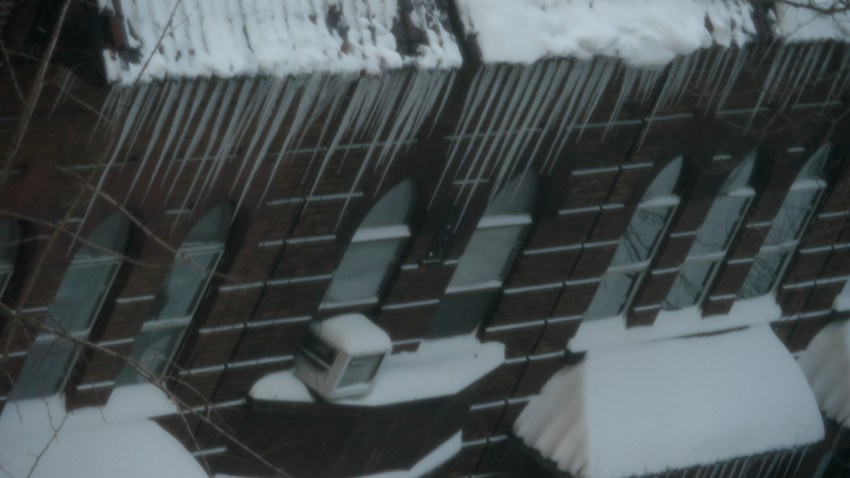 Look out below!
Wednesday's record storm has brought several problems you'd expect in many of Connecticut communities, as well as some that took residents by surprise -- like falling ice.
Falling icicles have forced police to close the sidewalk along the Bank of America building on Main Street in downtown Hartford.
Cops had to shut down Pearl Street between Main and Trumbull as well to keep unknowing pedestrians from being pelted by plunging projectiles.