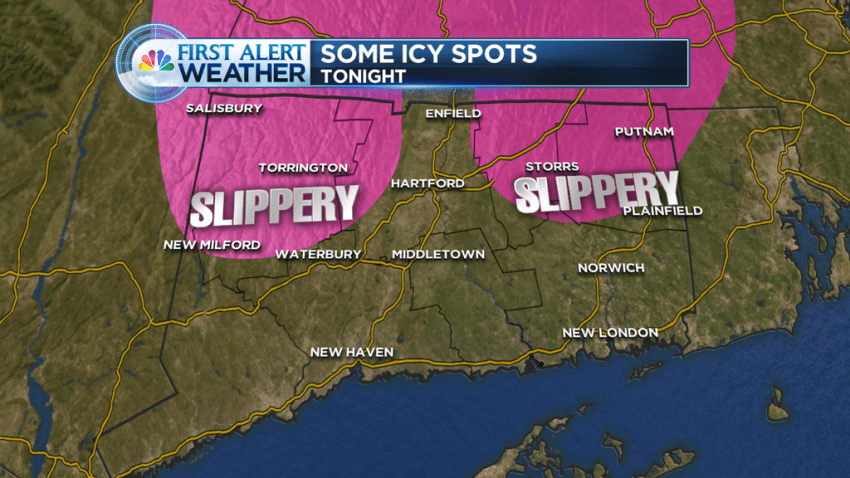 Rain showers and dropping temperatures could create icy patches on the roads overnight and even lead to some school delays in the morning, according to First Alert Meteorologist Garett Argianas.
Expect showers and drizzle to continue through Thursday morning. Some sleet could mix with rain in the northern part of the state.
Temperatures will be near freezing in the northern hills overnight. Patches of black ice are possible into the morning, creating the potential for some school delays. Check to see if your school is affected.
Thursday will be cloudy and cool.