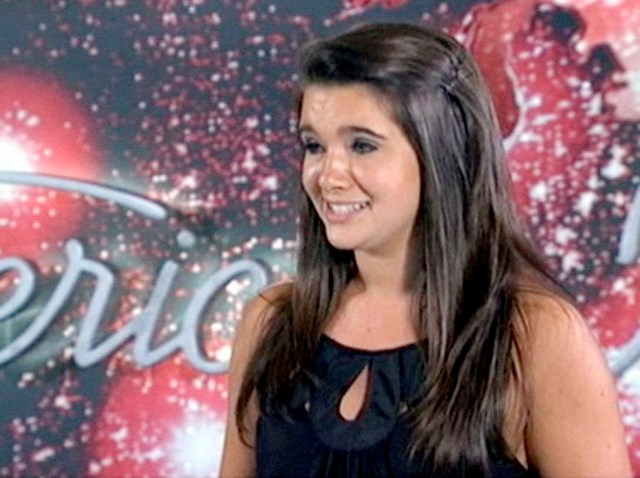 Talk about a vote of confidence -- nothing like having one of the judges say you may win it all.
Katie Stevens, of Middlebury, won over the hearts of "American Idol" judges and viewers this season and she keeps on impressing.
This week, it was for her performance of Alicia Keys "No One" during Hollywood's group round.
After Stevens performance on Wednesday night, judge Kara DioGuardi told the 17-year-old she just might win the whole competition.
"Katie, you could be the potential winner," DioGuardi said at the show's end.
Stevens was an early favorite on the show and her personal story pulled at people's heartstrings. She is very close to her grandmother, who is suffering from Alzheimer's disease. Stevens helps care for her grandma and spends time with her -- doing what else but singing.
Back at home, folks are rallying around her.
Community members are planning several local viewing parties in the coming months to help drive support for their hometown star, according to the Republican American. Middlebury Fire Chief Paul J. Perrotti tells the Republican American he doesn't know Stevens personally, but he said she's quickly becoming the star in this small town.
"This a great thing for the town," Perrotti said. "To send someone to Hollywood? This town should be proud of that. It's something we can watch together and celebrate. It's something we have in common."
The 17-year-old high school student loves composing her own tunes, which involves playing the piano and guitar. Stevens is not your typical 17-year old. Last April, she started a YouTube channel including live performances and home videos she took of herself from her own home.