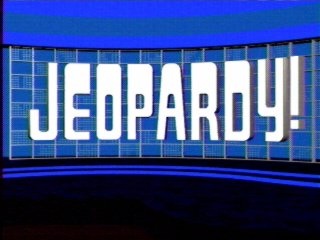 He might not have won, but he certainly got noticed.
Ashok Bhaskar, of Branford, has been trying out repeatedly for "Jeopardy!" since he was 14, in spite of the show's age limit, preventing contestants under 18, according to the Yale Daily News.
His dream was realized when his episode aired last Friday, and though he placed last; he went out with a twist -- intentionally finishing with $666 on the Final Jeopardy round (though the third-place spot wins $1,000, regardless).
Bhaskar and 20 or so of his friends crammed into a common room to watch his episode as it aired. Posters were put up, popcorn was had, the screen was cheered at (and booed at), and a good time was had by all.
Bhaskar squared off against two "veterans," according to Alex Trebek, the show's host.
Bhaskar faced the previous day's winner, Ben Auer, and Kori Tyler, a contestant from another airing who was given another shot due to show technicalities during her original episode.
Bhaskar lost everything on a Double Jeopardy question, but then got the next question right and intentionally wagered enough to end with $666.
"I had to leave the show with something interesting," he told the Daily News.
Matthew Gaba told the Daily News several of Bhaskar's quirks, saying he rides a longboard to class, sleeps with his eyes open and is a former member of the Anti-Gravity Society at Yale.
Bhaskar told the Daily News that he intends to be on "Jeopardy!" again, though he isn't eligible as long as Trebek remains the host, which he's been since 1984.
"I'll just wait till his death or retirement," Bhaskar said. "Then I'll try again."