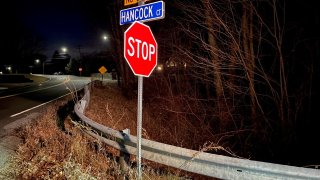 A man in his 60s has died after crashing an ATV on Hancock Street in Plymouth Wednesday night.
Plymouth Police said they were called to the area at about 6:15 p.m. Several agencies responded to the scene.
Responding officers found the driver who was pronounced dead at the scene.
Investigators said the man was legally riding an ATV on his property when he got into a tragic accident.
Authorities said the Office of the Chief Medical Examiner was called to the scene. The crash is under investigation.
No additional information was immediately available.