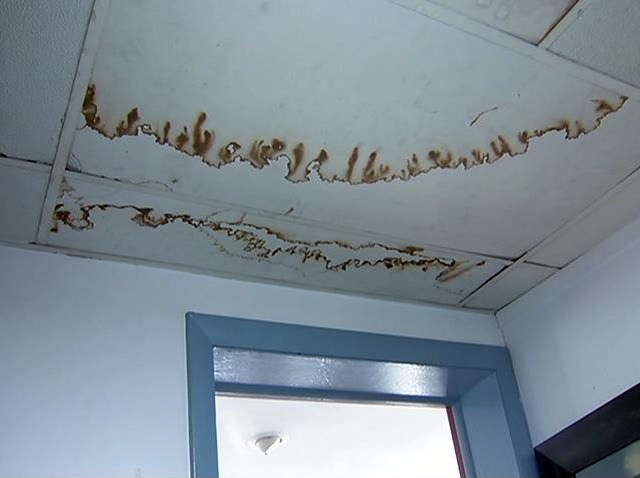 The snow is now causing problems inside homes.
Calls for leaking roofs and damaged walls have been on the rise at many local insurance offices.
"It's a headache that we don't know when it's going to end," said Windsor Locks resident Fred Shaw when describing this winter.
The ceiling of his dining room has stains on it after water leaked through the roof. There is also water damage behind the walls. Shaw has been trying to keep up with the snow, clearing what he can above his house.
"It's like everything I had done outside was not enough," he said.
Most policies cover this kind of damage. But since many people carry a $1,000 deductible on their homeowner's policy, filing a claim may not always be practical. Insurance experts advise that the best way to know if it's worth filing a claim is to have someone look at the damage.
It's not only the water coming in from above, but there's also a concern about water coming in underneath your home. With warming temperatures on the horizon, there are concerns about flooding.
Flooding is not covered under a standard homeowners policy. So the next option is to buy flood insurance. But according to experts, flood insurance has a limited scope and applies depending on how and where the snow melts.
There are also exceptions in flood insurance coverage, especially when it comes to covering what's in your basement. Items like furnaces and hot water heaters are covered, but if you have a finished basement chances are the furniture and other housewares will not be covered.
Experts recommend that you call your insurer to find out what your policy covers.