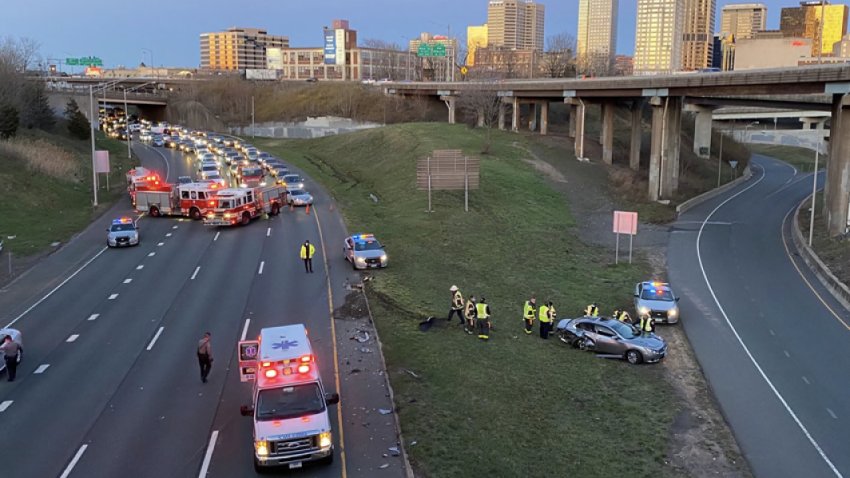 Interstate 84 in Hartford has reopened following a multi-car crash on Monday evening.
The CT Department of Transportation said the westbound side of the highway was closed between exits 48 and 47.
The right and center lanes on the eastbound side of the highway between exits 46 and 48 were also closed, DOT officials said.
The entire highway has since reopened.
There is no word on if anyone was injured.